OS X 10.10.3 offers hints of diverse, multicultural emoji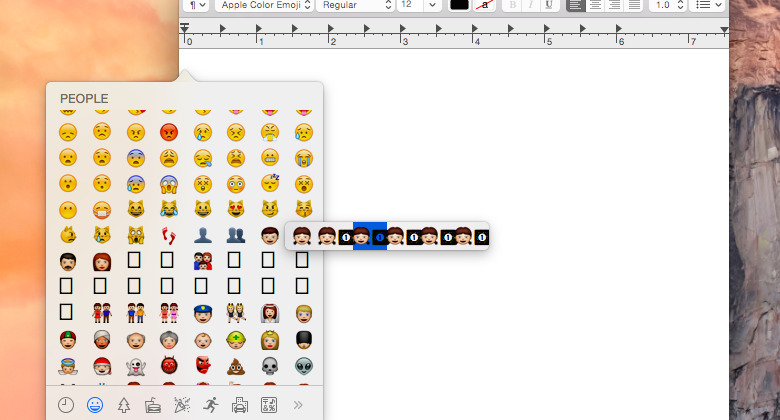 While the big news surrounding the release of the developer preview of Apple's OS X 10.10.3 was about the new Photos app, there were a few other, less prominent changes, especially in regard to emoji. First up are organization changes to the emoji menu which make it easier to find and enter the character you want. Second is the hint of a more diverse line-up of emoji, including the possibility to customize the skin color of certain characters.
When opening the Character palette window in the new beta of OS X 10.10.3, clicking on the "Emoji" menu item will show all of the characters that are already available today. But scrolling down to the face icons now includes a number of place holder squares, still missing any images or descriptions. It's anyone's guess right now what these new emoji will be, but it's widely expected they will offer greater variety when it comes to choosing expressions or representations of people.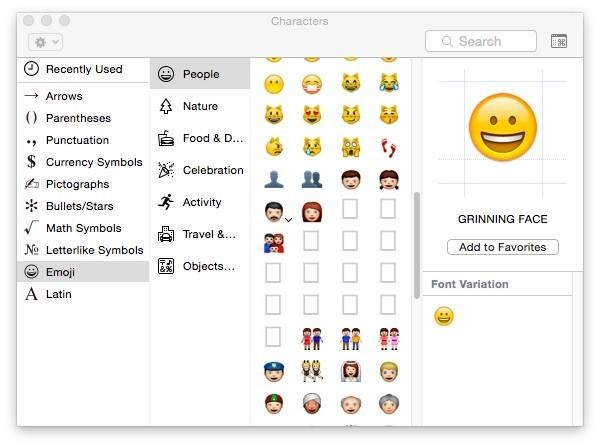 But even more interesting is the appearance of a sub-menu on the non-yellow, skin-colored emoji. When the downward-pointing arrow next to the emoji are clicked on, it brings up a selection of several more icons. Currently the additional emoji are the same as the original, but this could be the way that users customize skin tone. The additional options in the sub-menu would each be a different tone.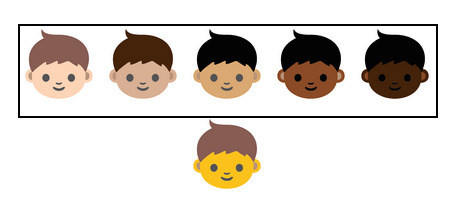 As for the organizational changes, the emoji picker that pops up when apps support entering the characters is now a long, single, vertical-scrolling page, as opposed to a multi-page layout. The category buttons are still available at the bottom, allowing users to quickly jump to the type they are looking for. Even better is that there are more category options now, meaning emoji are better grouped instead of a wide variety being thrown together on a single tab.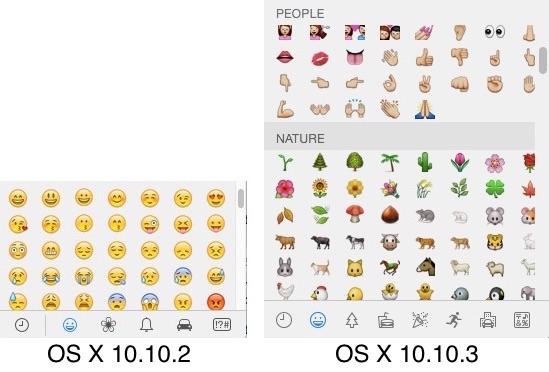 SOURCE Mac Rumors