Ordro HDV-D350S pico-projector HD camcorder outed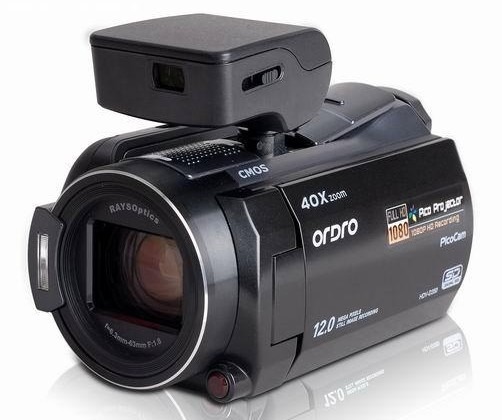 Ordro isn't a well-known brand for camcorders around these parts, but the company's new HDV-D350S is looking to grab some headlines by virtue of its integrated pico-projector.  The D350S records up to 60fps 1440 x 1080 video or 12-megapixel stills, but also has a removable pico-projector attachment that slots onto a mount on the top of the camera; that can project up to a 60-inch WVGA picture.
The idea is that, when you have footage you want to show to more people than would be comfortable clustering around the Ordro's 3-inch touchscreen LCD, you can snap on the projector and aim it at the nearest wall.  At 15 lumens it's not going to rival your nearest cinema, but it's certainly easier than toting a bag full of cables to hook up to an HDTV.
Meanwhile the rest of the camcorder is pretty standard, with a 10x optical zoom, SD/SDHC card slot for storage, various connectivity options (including USB and HDMI) and footage recorded in H.264.  On sale now direct from Ordro at $549.95.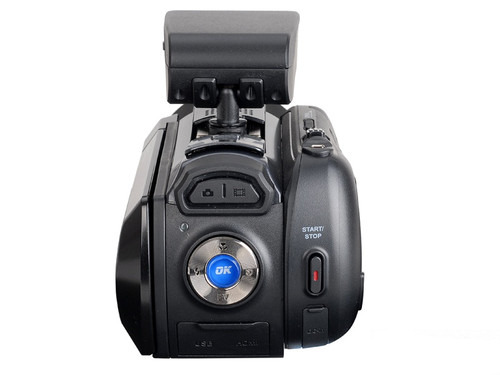 [via PicoProjector-Info]