Orbitsound T9 soundbar promises a roomful of magic stereo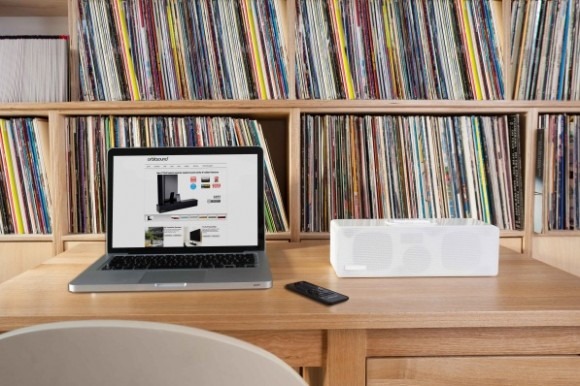 Soundbars are usually long, so Orbitsound is bucking the trend with the new T9. Whereas rivals aim to put their left and right speakers as far apart as possible, Orbitsound relies instead on proprietary spatial sound technology that promises true stereo from a box just 30cm long. And, just to sweeten the deal, they've slotted an iPhone dock on top.
Orbitsound's technology squirts out its 140W RMS of power in a fundamentally different way to that of regular speaker systems. As the company describes it, the common sound from the left and right stereo channels is isolated from overall mix, and fired out from the mono array running across the front. The side-drivers fire in phase – both cones moving left or right, in relation to the soundbar, at the same time – and produce a carefully-calculated noise that modifies that mono sound into something our ears hear as stereo.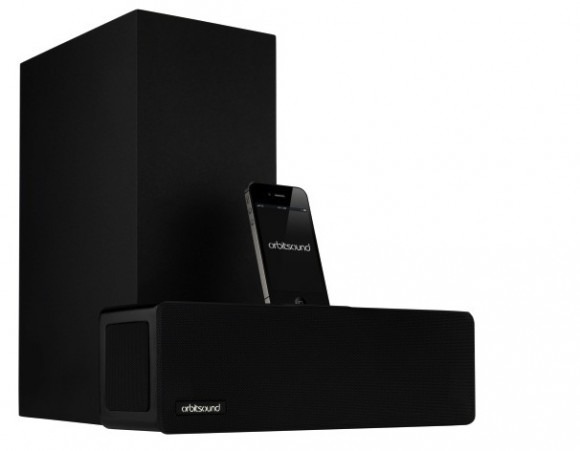 The result, so the claim goes, is no traditional soundbar "sweetspot" but instead stereo wherever you are in the room. The T9's size, meanwhile, makes it more suitable for smaller TVs – Orbitsound tells us that most soundbars are paired with 32-inch sets or above, but points out that TVs under that point generally have even less audio abilities – and the iPod dock (with charging and a bundled remote control) makes it ideal for a bedroom, study or kitchen setup.
Connectivity includes optical digital input, an analog aux-in, a connection for the compact bundled subwoofer, and a video output for putting your iPhone content on the TV. No HDMI, though, which Orbitsound says is likely to arrive on future models given time, but not something that's worth the cost addition this time around.
The Orbitsound T9 will hit shelves in the UK from mid-July, priced at £199.99 ($311). For more on the Orbitsound technology – and whether or not it works – check out our review of the T12v3. We'll have a full review of the Orbitsound T9 very soon.