Orange France planning sub-€250 Android iPad rival for holiday release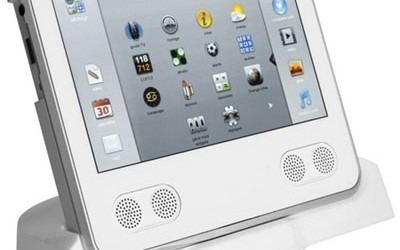 Orange France are apparently planning to launch a self-branded iPad rival, as part of a three-pronged tablet attack in time for the holiday shopping season.  According to Les Echos, France Telecom are preparing an Android based 3G slate with a €250 ($318) unsubsidized price, which could drop to under €100 ($127) with a data plan commitment.  Orange are also supposedly looking to a brand-name rival to the iPad, though the identity of the tablet is unknown.
Meanwhile the carrier is also apparently in negotiations with Apple to bring the iPad in-store.  The push for tablets has been described as an attempt to "democratise" the shelves, introducing some extra options for would-be slate owners; it would also allow Orange more control, away from Apple's relatively tight rein over operators.
The mysterious new device won't be the first tablet Orange has pushed out under their own name.  Last year they launched the Orange Tabbee, shown above, a dockable WiFi slate with internet widgets and a 3hr battery.  However it failed to capture the market, and remained a niche product, something that has been partially blamed on a shortage of third-party apps.
[via Twitter]