Oracle: Google execs damned themselves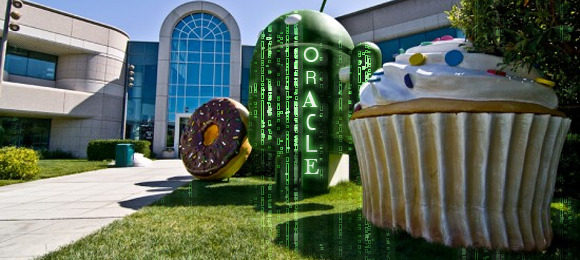 Google and Oracle's patent trial began yesterday, and Oracle isn't pulling any punches from the offset, accusing execs at the search company of damning themselves with their own email correspondence. "You can't just step on someone's IP because you have a good business reason for it" Oracle lawyer Michael Jacobs told the court, before displaying a number of messages between Android lead Andy Rubin and Google co-founder Larry Page in which the pair apparently discuss first paying for a Java license, and then agreeing to push ahead without licensing.
"We'll pay Sun [Microsystems] for the license" Rubin wrote to Page in 2005, referring to Java technology used in Android. Rubin also suggested seeking a license from Sun that would allow them to open source Android while still including Java. However, in an email two years later from Rubin, the decision not to pay for licensing had apparently been made; "I'm done with Sun (tail between my legs, you were right)," he wrote. "They won't be happy when we release our stuff."
Sun was subsequently acquired by Oracle, along with the patents in Java technologies. Oracle is now chasing around $1bn in damages for two patents it claims Google has infringed, though originally cited seven patents and was looking for as much as $6.1bn.
Oracle CEO Larry Ellison is expected to take the stand this week, where the chief exec will supposedly detail how Android's misuse of Java has damaged his company. The firm's legal team will also call Google's Larry Page to the stand, where he is likely to be questioned over detailed roadmap plans for Android. As the trial is a public one, Google – and Oracle – face potentially sensitive financial information being revealed, something the firm has until now sought to contain.
Google will lay out its own opening statements later today, with the company saying it is confident that it can defeat Oracle's accusations. The trial is expected to last eight to ten weeks.