OQO Model 2+ on eBay for $5,100 with days left to go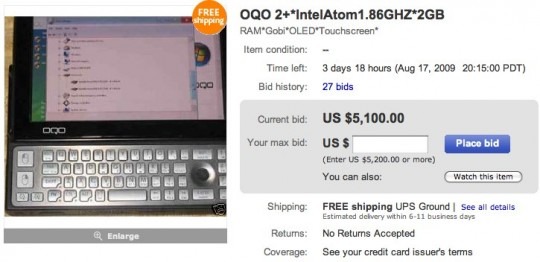 We can't help but think that if OQO had seen this much interest a few months back, they may not have gone bankrupt.  An OQO Model 2+ UMPC – the company's most recent model, complete with OLED touchscreen, Intel Atom 1.86GHz processor and integrated Qualcomm Gobi 3G WWAN – is currently listed on eBay, with bidding already at $5,100.
Described by the Germany-based seller as in "pristine condition" and unused apart from "initial testing", the Model 2+ has Intel's Z540 CPU, a 120GB hard-drive, 2GB of RAM and runs Windows Vista.  There's also Bluetooth, WiFi a/b/g and a slide-out QWERTY keyboard, together with that lovely 5-inch OLED touchscreen.
All well and good, but if OQO had managed to ship the Model 2+ what you're looking at would've retailed from $999.  Seems someone really, really wants the "smallest Vista PC in the world" now it's unlikely to see a replacement; this is actually the second such auction, with another Model 2+ selling for $4,500 last month.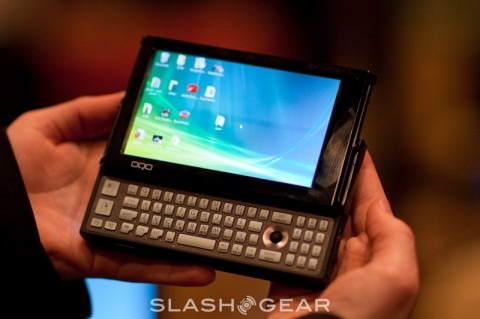 [via UMPC Portal]