Optoma PK201 & PK301 HDMI pico-projectors hit preorder

We may receive a commission on purchases made from links.
Aching for some new pico-projectors in your life?  If you've a reasonably stuffed wallet and a little patience, you'll be pleased to hear that Optoma's two newest pico's are up for preorder on Amazon.  The Optoma PK201 and PK301 each use Texas Instrument's latest WVGA 854 x 480 DLP chip, and certainly update the connectivity we're used to seeing on this mini-projectors: as well as the reasonably common A/V port there's USB, VGA and even HDMI.
The cheaper PK201 is listed at $299 and offers two running modes: 12 lumens in Eco or 20 lumens in Standard.  There's a microSD slot for up to 32GB cards, a 0.5W mono speaker and a 3.5mm audio output port.
As for the Optoma PK301, that's brighter at 50 lumens in Standard mode (or 20 lumens in Eco mode) and has a microSD card slot, mono speaker and audio output.  It can project up to a 120-inch picture, versus the PK201's smaller 66-inch picture, and has an optional external battery pack.  It's listed at $399.  No word on when either model will actually begin shipping, however, hence the patience required.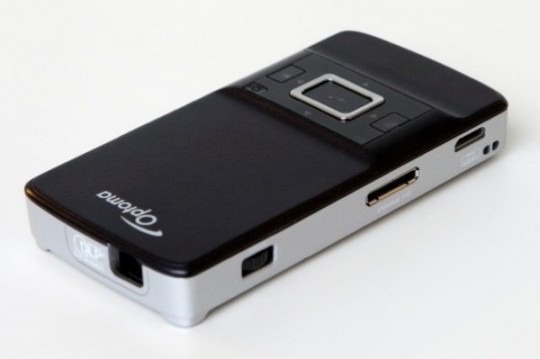 [via PicoProjector-Info]