Optoma PK-100 pico-projector scrapes under $200 barrier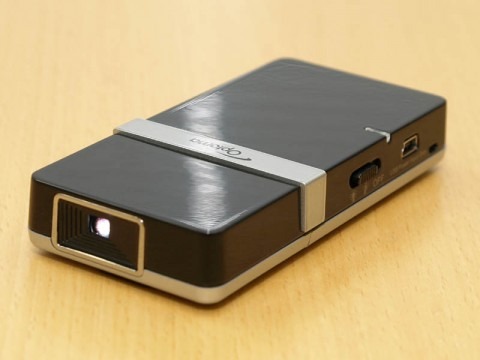 Pico-projectors have managed to grudgingly convince quite a few people – ourselves included – that there's a time and place for a tiny, portable cinema; our big issue is still the relatively high prices they command.  Optoma have stepped up their game on that front, however, with the launch of the PK-100, an entry-level model promising 480 x 320 resolution, 11 lumens brightness and a maximum image size of 66-inches.
They're also claiming a somewhat unbelievable 1,000:1 contrast ratio, though we've a feeling you'd need to be in a particularly dark underground bunker in order to make the best of that.  Inputs include composite video but no USB, as we've seen on some picos recently, which means the PK-100 is more suited to entertainment than churning out your latest PowerPoint presentation.
As for that "bargain" price, Optoma expect the PK-100 to drop for $199, though hopefully online discounts will drag that down a little.  It undercuts the PK-101 by around $20, and the top-end PK-102 by $50.
[via PicoProjector-Info]