Optimus Will Bring Some Sort Of Prototype To CeBIT

Optimus are re-fuelling the hype machine in the run-up to CeBIT, promising to not only be there but bring a preview of the 103 OLED keyboard.  Now we've been stung before with juicy details that in turn lead to just more waiting, and I'm pleased to say that people are being a little more cynical than they were before; however, if the company can show a completed, working model as shown in this render, well, they'll surely have people waving cheques at them again.
Incidentally, though it doesn't seem like much the above picture previews the new-size enter key, and shows how Optimus are keeping to a small set of standardised shapes in order to keep moulding costs down.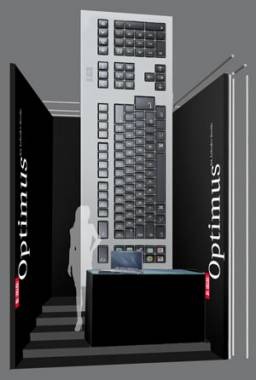 Optimus can be found in Hall 19, stand E22/1 at CeBIT, March 15-21st.
Optimus Key Modules [Optimus Project Log]