Optimus Upravlator finally breaks cover - Updated!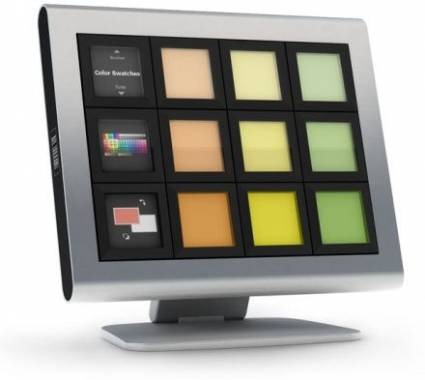 [Edit: It's been officially announced today: product page. Each key has five possible controls; top, bottom, left, right and centre-on push]Oh to have access to the innards of Engadget's inbox – in the gadget world it must be the equivalent of Area 51, packed to the gizzards with future tech tied up with so many embargoes you'd need a degree in schedulology to keep track of them all.  But they feed us a few every so often, hence this photo of Optimus' Upravlator in all its glory:
The top-left key changes context for all the other buttons; price and release date are still, unsurprisingly, tbc.
Here comes the Upravlator! [Engadget]