Optimus Pad, Iconia Tab and Eee Pad priced; Euro retailer lists HP Opal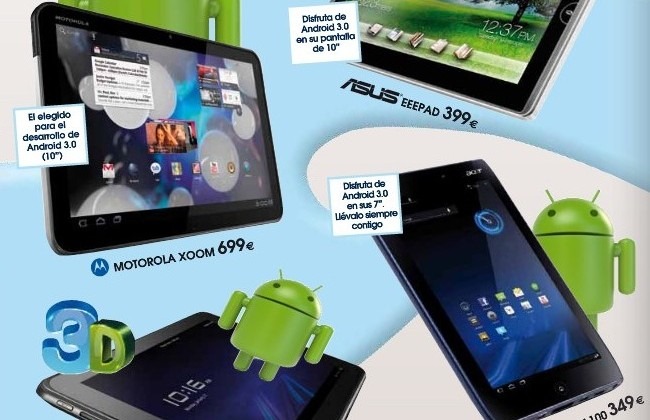 European retailer Phone House – aka the European arm of Carphone Warehouse – has thrown up pricing information for the incoming batch of Android 3.0 tablets. The XOOM, ASUS Eee Pad, LG Optimus Pad and Acer Iconia Tab A100 have all been spotted in the retailer's online catalog by AndroidGeek, with no release dates bar "coming soon."
The Acer will be the cheapest, at €349 ($493), followed by the ASUS Eee Pad – exact model unspecified, and the image is one of the Windows 7 Embedded versions – at €399 ($564). After that it's the XOOM, at €699 ($987), and finally the Optimus Pad at a huge €849 ($1,199).
Interestingly, there's also mention of both the HP Touchpad and its expected 7-inch follow-up, the HP Opal, on the retailer's "coming soon" page. No pricing for either, and the fact Phone House is using the codenames doesn't exactly fill us with confidence.

[via Android Community]