Optimus Aux prototype breaks cover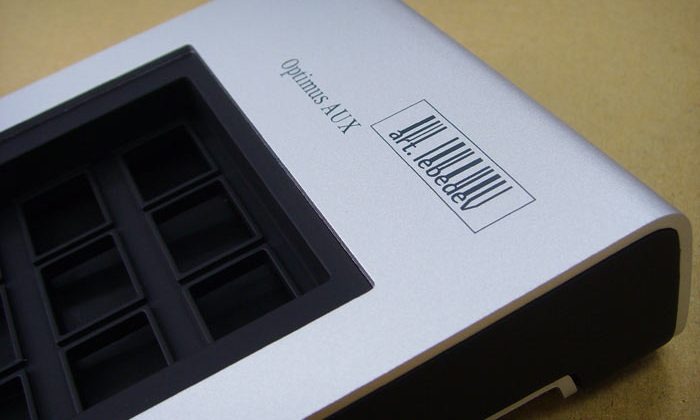 Optimus have released photos of the newly assembled Aux prototype, the fifteen-key accessory that will use the same OLED technology as its Maximus full-QWERTY sibling.  While it's arguably straightforward to produce a slick prototype and then ruin things with a shoddy production run, we have to give the Optimus guys credit here: the Aux looks great.
Well, we're not feeling that "Optimus AUX" font, which looks a little system-default at this angle, but the matte metal and black plastic cross-section is great and the whole thing manages to look a lot less intrusive than the bulky Maximus.  No shot of the rear panel, but we already know there'll be a single upstream USB port, two downstream USB ports for peripherals, the power socket and a Kensington lock hole.
Optimus are intending the Aux to be of use to both current Maximus owners – who could employ it as a supplementary shortcut pad – and to new users who perhaps can't afford the full-keyboard's price tag.  No word on price or availability; initial rumors suggested sometime either at the end of 2008 or the beginning of 2009.