Optimus 103 suffers another set-back - keys to be monochrome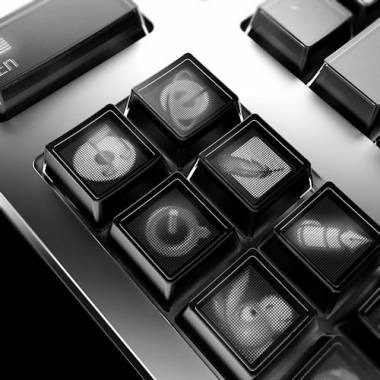 First it lost ten keys, now it loses colour.  Optimus have announced that their 103 keyboard, due to be opened up for pre-order (and have pricing revealed) on December 12th, will ship at first with monochrome keys rather than the full-colour mini-displays so far shown in all the renderings and promotional pictures.  The wholescale "count me out!" wailing has begun in force over on their LiveJournal blog, where they broke the news that a colour version will only be released "later at a greater price".
I'm throwing open the judgement on this one – who still wants a 103?  While Optimus are probably right in that 95% of keyboard tasks only require black & white, personally the colour was an integral part of the "coolness" of the concept.
Optimus 103 Displays [Optimus Project]