Oppo under-screen camera smartphone revealed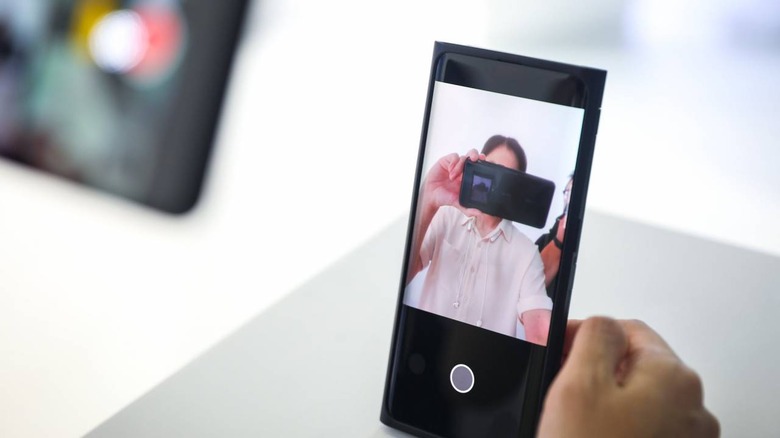 Oppo promised an under-screen camera and the smartphone-maker has delivered, with the hidden lens tech debuting alongside a new MeshTalk calling system. The camera is embedded into the display, allowing you to take a selfie while doing without a screen notch, pop-out camera, or some other fudge to mask the lens.
Oppo has been teasing in-display cameras for some time now, previewing the technology earlier in June and then promising a closer look soon. The goal is to squeeze out yet another component in modern smartphones that typically gets in the way of clean handset design.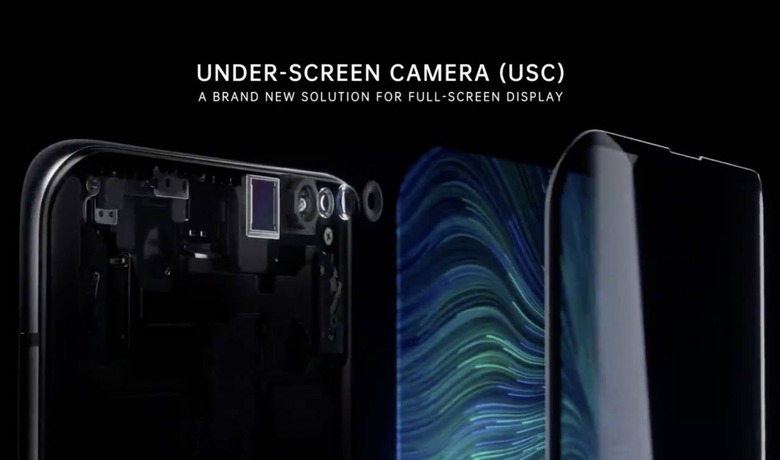 If you want a front-facing camera, you usually either have to accept a bezel thick enough to accommodate it, or a cut-out, notch, or punch-hole in the screen itself. Oppo and others have flirted with pop-out cameras, too, though concerns around the long-term reliability of mechanized parts always gives some potential users pause.
Oppo Under Screen Camera (USC)
Oppo's solution looks simple, but it's actually fairly complex to achieve. For a start, the company used a special, customized camera module. That's placed behind what's described as "an enhanced translucent panel material" for the display itself.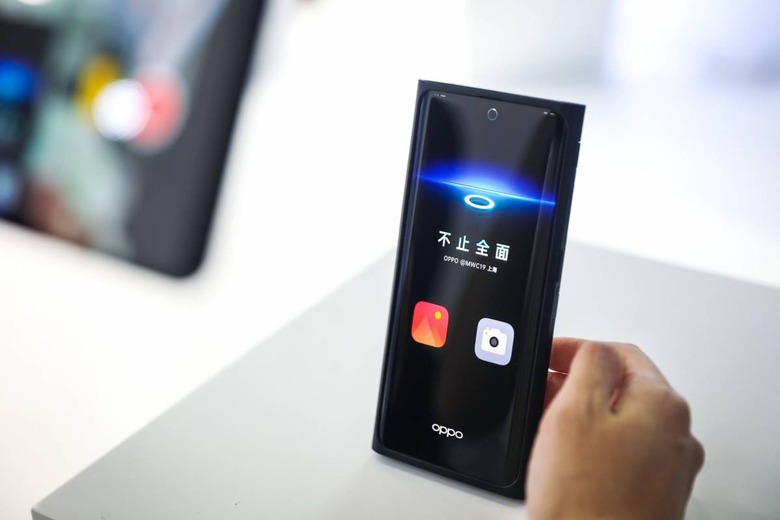 Finally, there are processing algorithms which do things like haze removal, HDR, and white balance tweaks. The result is a camera that, Oppo says, is capable of taking selfies on a par with other smartphones on the market.
Without camera samples from the phone, however, we'll have to take Oppo's word for that for the moment. Certainly, it seems likely that – even with a bigger sensor and lots of post-processing – the fact that you're trying to shoot an image through an active display would inevitably involve a loss of quality. There also looks to be some loss of resolution of the display where the front-facing USC is positioned, too, up near the phone's top bezel.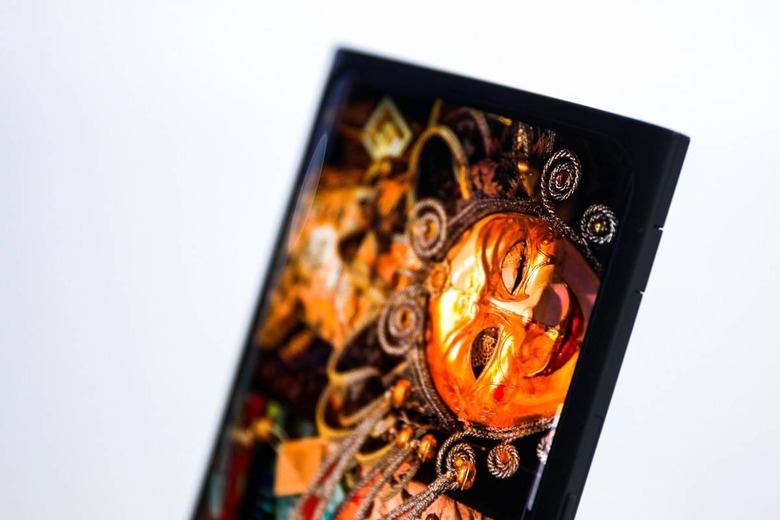 Oppo MeshTalk
Oppo's other big announcement at MWC Shanghai 2019 is MeshTalk, a system for calls and messaging that doesn't rely on cellular networks, WiFi, or Bluetooth. The company describes it as "a decentralized short-range communications solution," and though it doesn't need any of those familiar wireless systems, it does involve new hardware.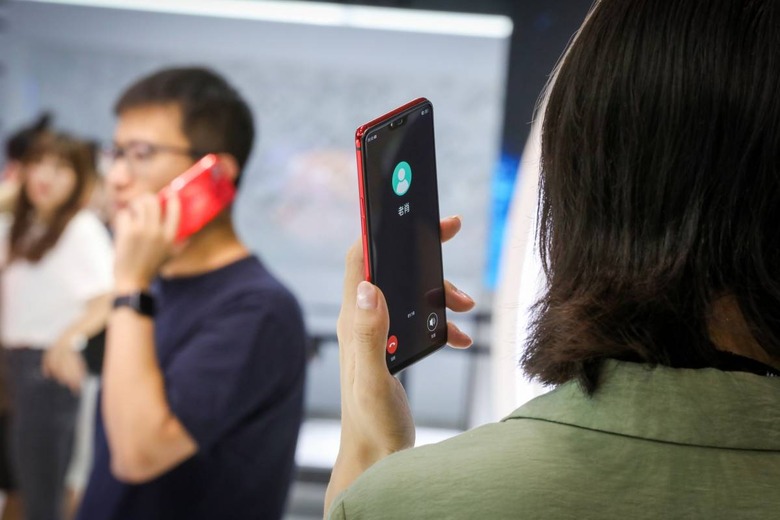 Oppo says that its custom, low-power chipset can create a relay messaging system between multiple Oppo devices when they're in range. It seems the company is using an ad-hoc mesh network approach, created when different Oppo phones come into range of each other. MeshTalk has a range of up to 3 kilometers (1.86 miles), the company says.
It's also playing up the privacy advantages. After all, with calls being routed directly, rather than through basestations or servers, there's less chance of being overheard. The flip side to that, mind, is the fact that in order for the system to work, you'd need sufficient MeshTalk-compatible Oppo phones between you and the person you were trying to contact.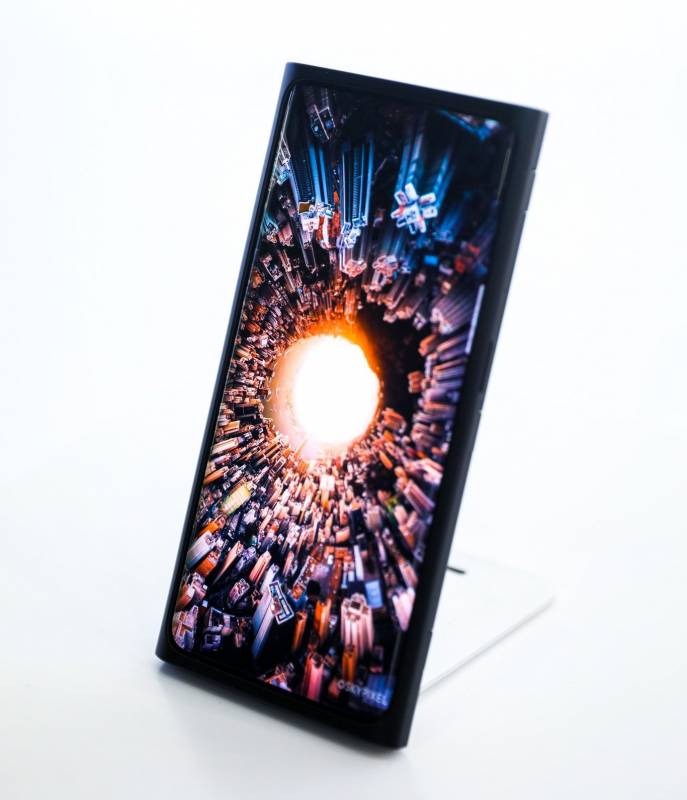 As for when we might see the USC or MeshTalk on a commercial Oppo device, so far we're still waiting on those details. Oppo does, at least, have a decent track record of releasing hardware that uses its more experimental features, even if those phones tend not to – officially – make it to US store shelves.