OPPO Reno 2 First Impressions And Hands-On: Shark Fin Phone And A Pip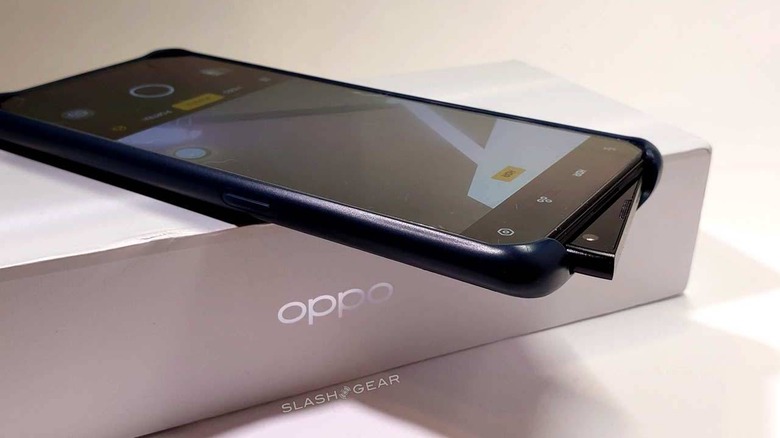 Today we're taking a quick first-impressions sort of look at OPPO Reno 2, a smartphone with a shark fin. This device has a 6.5-inch full-frontal-coverage display with a front-facing camera that pops up sideways on a swivel – like a shark fin. The phone won't likely appear on store shelves at your local mobile data carrier here in the USA, but you COULD potentially buy this phone if you had the will to do so, even if you live well outside the device's intended market – so let's take a peek.
The OPPO Reno 2 is one of several devices in the OPPO Reno family. OPPO is a brand that is not afraid to release more than a couple iterations of a certain brand or family of smartphone in a year. They're not shy about the fact a modern smartphone company has to make a new smartphone every few months or even weeks if they want to be amongst the first in the world with the newest innovations in mobile gadgetry.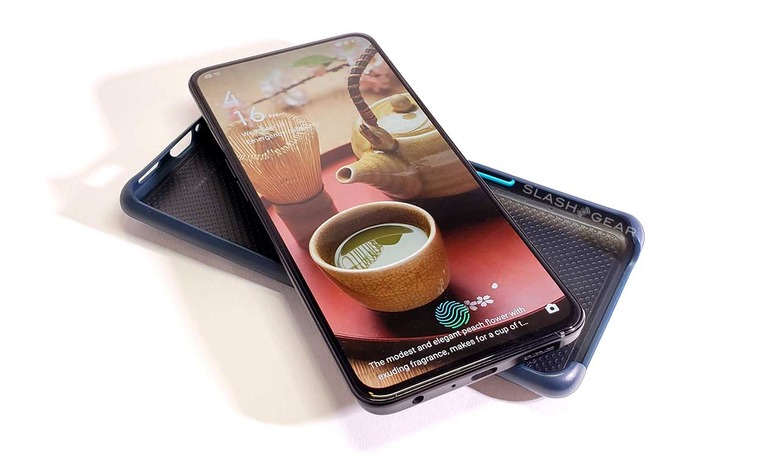 As such, you'll find OPPO Reno 2 and the Z model and the F model all at once, revealed in August of this year. Each have their own unique set of specifications – but the one we've got stands alone with its fanciful set of mechanical bits and industrial design flare.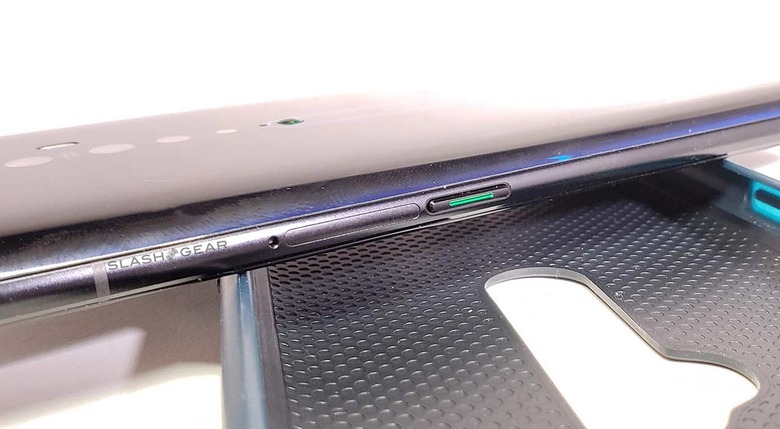 This is the OPPO Reno 2 (with no F or Z in the name), which means sports the most premium set of cameras on its back. That means a 48MP camera with f1.7 aperture, a 13MP/f2.4 telephoto lens, an 8MP/f2.2 wide angle lens, and a 2MP/f2.4 mono lens with autofocus. And there's a pip.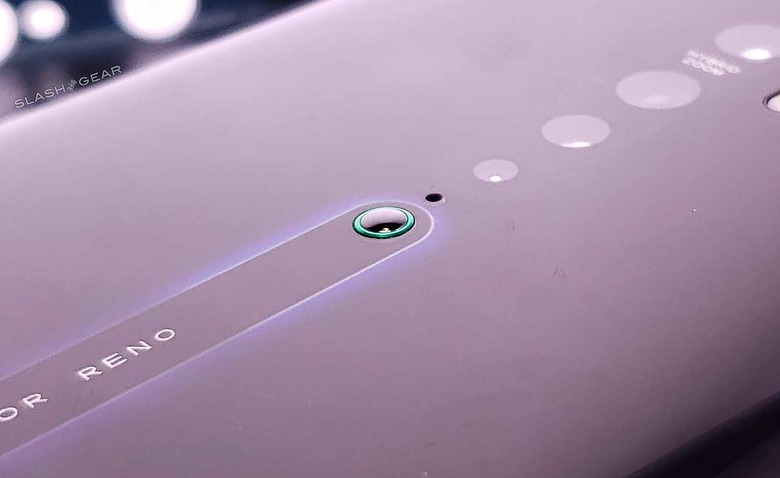 Just below these camera lenses is a pip, a nub, a piece of hardware that's a force all its own. It's not a sensor, it's not a camera, it's not a microphone or a speaker. This thing is interesting – and we're going to explore what a difference it makes in our full review, along with a whole lot more about the cameras, the display, the battery life, and the software.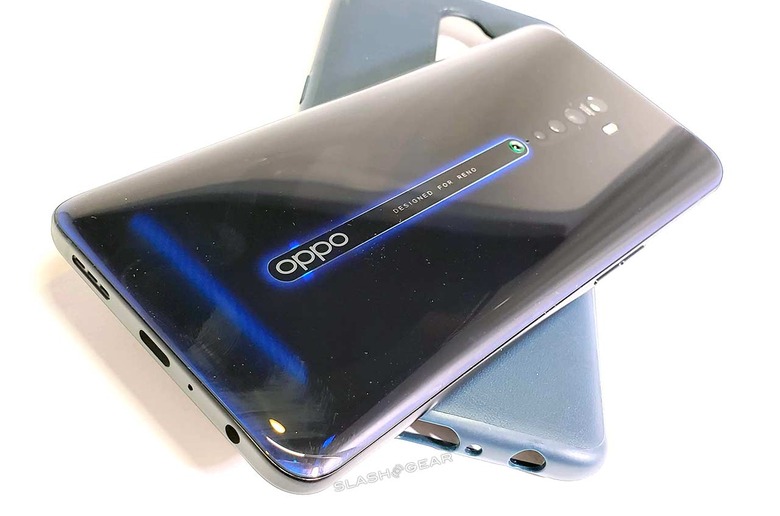 Stick around as we compare this device to the competition – including a device that has a surprisingly similar set of specifications – at least on paper – the iPhone 11 Pro Max! Coming up soon on SlashGear's main news feed.