OPPO R7 Lite is an unexpected and ambiguous surprise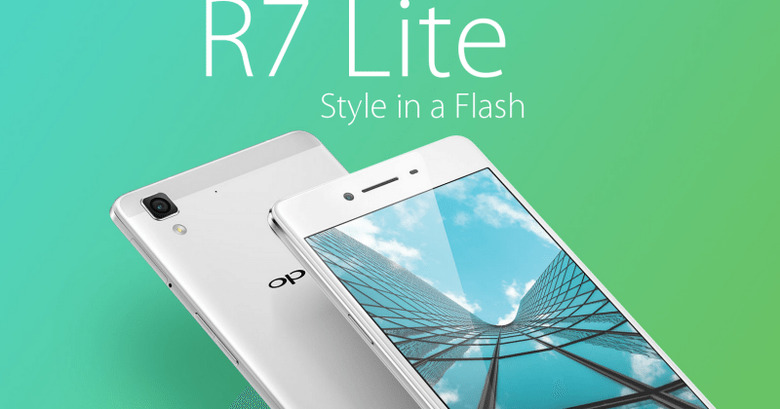 OPPO unveiled the R7 and its larger R7 Plus sibling last May and only recently announced the availability of the R7 Plus in international markets. Given how big a splash it has been making with its R7 line, it's somewhat surprising that it suddenly went silent on an R7 Lite. But perhaps the reason for that is that the R7 Lite is a rather confusing variant when compared to the main R7. It's still the same size with lower specs but strangely a more recent Android 5.1 running on top.
The display of the OPPO R7 Lite has the same 5-inch AMOLED display but downgrades the resolution to 1280x720 pixels. RAM has also been affected by the downgrade, now at 2 GB instead of 3. Other than that, however, the smartphone is practically the same as the OPPO R7. That means the same Snapdragon 615, the same 16 GB of storage, and the same 13 and 8 megapixel cameras. The similarity is a good thing too, because it even has the same VOOC charger to rapid charge the same 2,320 mAh battery.
One other thing that it isn't the same, however, is the OS running on it. The OPPO R7 has ColorOS 2.1 that is disappointingly based on Android KitKat. The OPPO R7 Lite's ColorOS 2.1, on the other hand, is based on Android Lollipop already.
There is, in short, going to be a bit of confusion how these two smartphones will be marketed. Or to be more precise, how OPPO plans to make the R7 Lite more interesting. Perhaps it will make the price tag a big selling point. The OPPO R7 Lite hasn't yet appeared in OPPO's online store, but on an Indonesian retailer, it goes for 3,999 IDR, roughly $280. The same retailer carries the OPPO R7 for 4,999 IDR or $350.
VIA: GSMArena