Oppo N3 aluminum chassis and rotating camera teased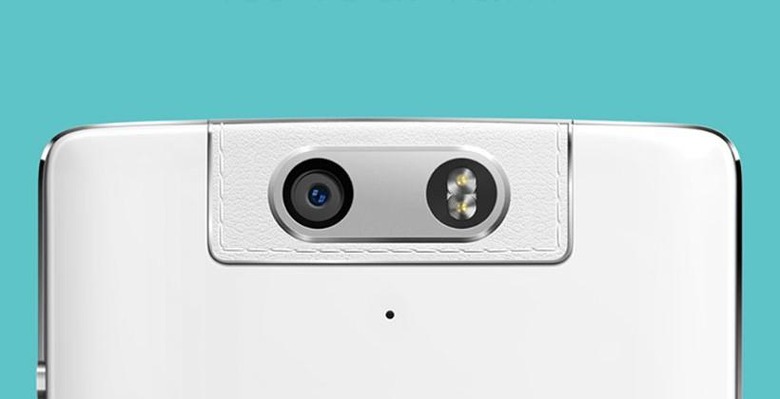 Oppo has taken to Facebook to tease the upcoming N3 smartphone ahead of its launch. We have talked a few times about the Oppo N3 in the past, the launch for the smartphone is believed to be set for October 29. Ahead of launch, Oppo has some teaser shots up on Facebook showing off some of the design and construction elements of the device. One of the images shows off the aluminum chassis of the device.
You can see the aluminum chassis teaser image below. Oppo notes that 7075 aluminum alloy was first developed in 1936 and then used in aircraft in 1940. The caption under the photo of the N3 chassis reads, "Strength you can feel, weight you can't. Your N3 is next in line."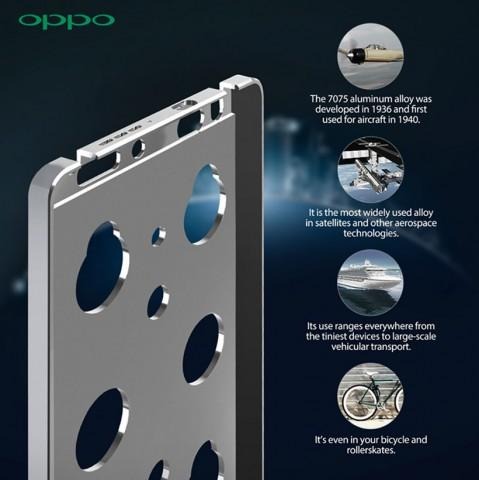 The second of the teaser images on Facebook is the rear of the N3 and shows off the camera. One of the design elements of the N3 that has been highlighted in the past is the rotating camera that allows it to be used for standard rear photos or front selfies.
The caption under the camera teaser shot is "It's your Turn." Rumors continue to suggest that the smartphone will feature a 5.9-inch screen, Snapdragon 805 processor, 3GB of RAM, and it may offer CyanogenMod right out of the box.
SOURCE: Android Community