OPPO N1 mini official with 5-inch display, flippy camera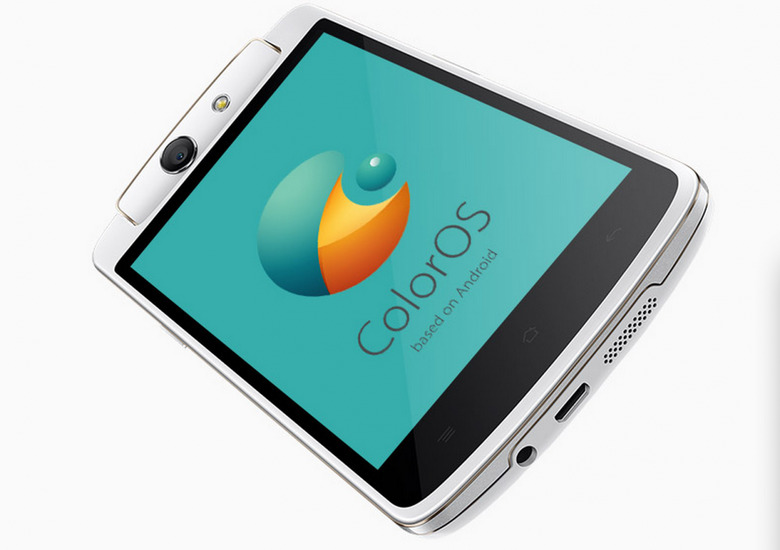 Android sits at the base of the next OPPO smartphone with a 5-inch display and a flip-able camera and flash. This is the OPPO N1 mini, the smaller version of the original OPPO N1 (which came with a massive 6-inch display). This smaller version does not yet have confirmation of the other stand-out feature the original edition had – CyanogenMod OS.
This device will likely be staying in Asia for now – but OPPO is growing at a pace we'd be surprised would stay in the East for much longer. Here the OPPO N1 mini looks to be delivered with a unique flavor the likes of which we've not seen in the United States for many moons.
The OPPO N1 mini works with a rotating camera with a 13-megapixel Sony 6 lens. This camera works with a f/2.0 aperture and a 1/3.2 sensor as well as a single LED flash. There's no "front facing" camera because this rotating lens acts as both front and back shooter.
No release date or pricing has been made public at this time, but there does look to be a June 10th event set for a more formal announcement of details. Stay tuned and keep your fingers crossed for more international launches in the future!
VIA: GforGames