Oppo folding smartphone prototype is a modernized flip phone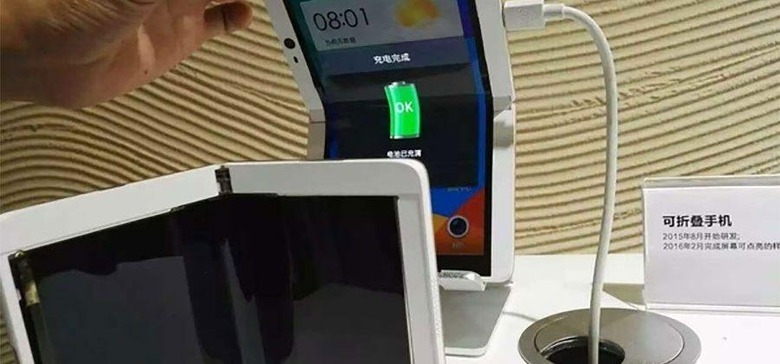 Back in the '90s before the smartphone craze kicked off and the design that everyone wanted for their mobile phone was the iPhone-style candy bar device, everyone wanted a flip phone. Flip phones were long enough to resemble the normal phones that people were used to in their homes, but compact enough when folded to fit easily into a pocket or a purse. Oppo has a new prototype smartphone that has turned up with a folding design that reminds a bit of those old flip phones.
The design is actually more like a standard tablet that has a hinge in the middle to make it smaller when folded. The look of the prototype appears to show a device that would be too wide to carry in a pocket even when folded. This particular prototype is running the Android operating system.
Scant detail about this folding device is known right now. We have no idea what the specifications are for the device in so far as chipset, storage, and RAM. What little we can tell from the photos appears to show a device that doesn't have a bendable single piece screen. It appears that the prototype has a display on each side of the hinge that meet with a very thin gap.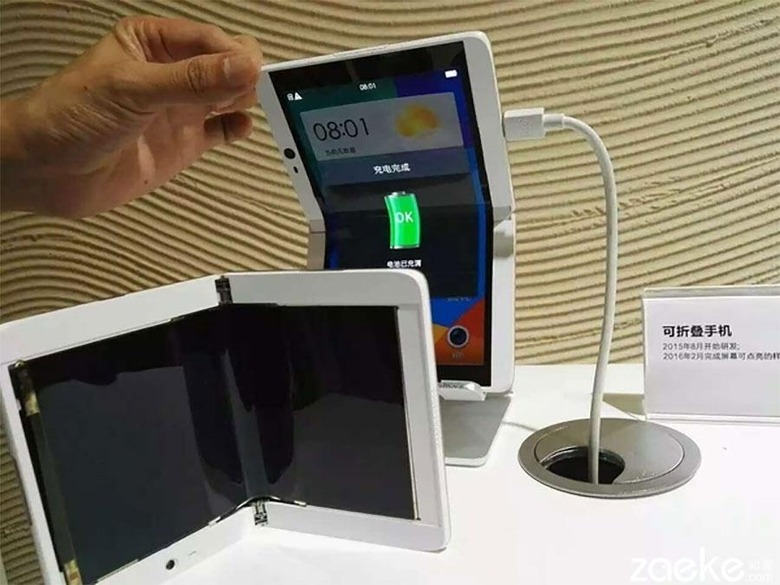 Oppo isn't the only smartphone maker who wants foldable smartphones. Samsung showed off bendable smartphones back in October of last year, but the screens of its prototypes actually bend, there were no hinges involved with those prototype devices. The Bendable Samsung phones also didn't fold flat back on themselves as the Oppo prototype does. The Oppo device appears to have more in common with that patent HTC has from back in 2010 for a flush-folding smartphone.
SOURCE: Zaeke