OPPO foldable phone patent adds a popup camera to remove bezels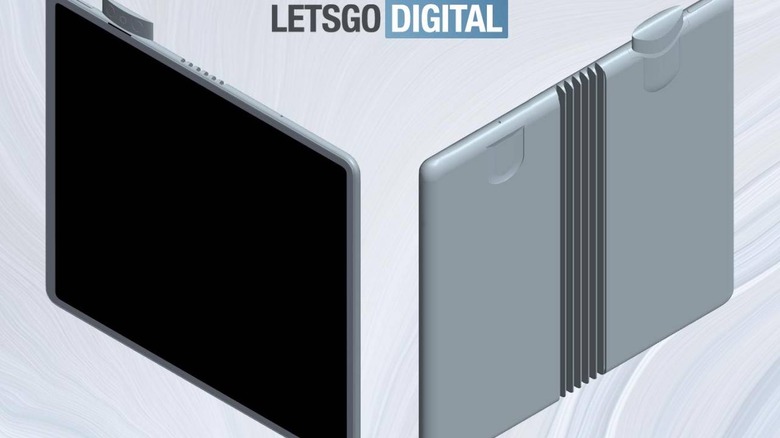 Despite Samsung's blunder, the promise of foldable phones still has some appeal, depending on who you ask. There's still some debate on whether outies are better than innies, especially with future of Huawei's Mate X still in question. Its design, however, may be getting a show of support from OPPO but with a bit of a twist. The Chinese OEM's latest patent shows an outward-folding design that, unlike Huawei's is really almost all screen thanks to an elevating camera.
OPPO and Vivo will probably go down in history as the two biggest proponents of that still debated design. While the OPPO Find X had the entire top rising, the OPPO Reno adopted a "sharkfin" popup camera. There's no name yet for this slightly different design in OPPO's patent but its purpose remains the same: reduce the amount of bezels on a phone.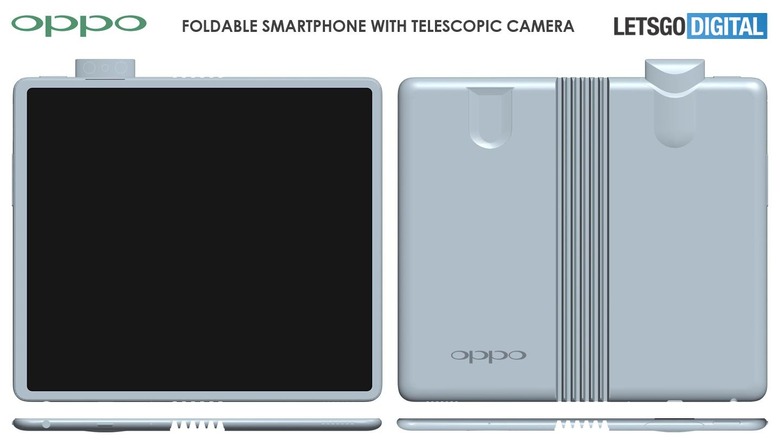 It's all the more important in a foldable phone, if OPPO's CEO is to be believed. With an outie design like Huawei's, a main camera would be hidden when the phone is folded. The Huawei Mate X's solution was to have a rather sizable handle on one side that houses those cameras.
An OPPO patent published just last June 7 reveals OPPO's simpler solution. Just like other smartphones that try to remove all bezels, it uses a popup camera that is slightly wider than most elevating cameras but still smaller than the one on the Find X. The marks on the renders hint that there would be at least two cameras and one sensor or a flash.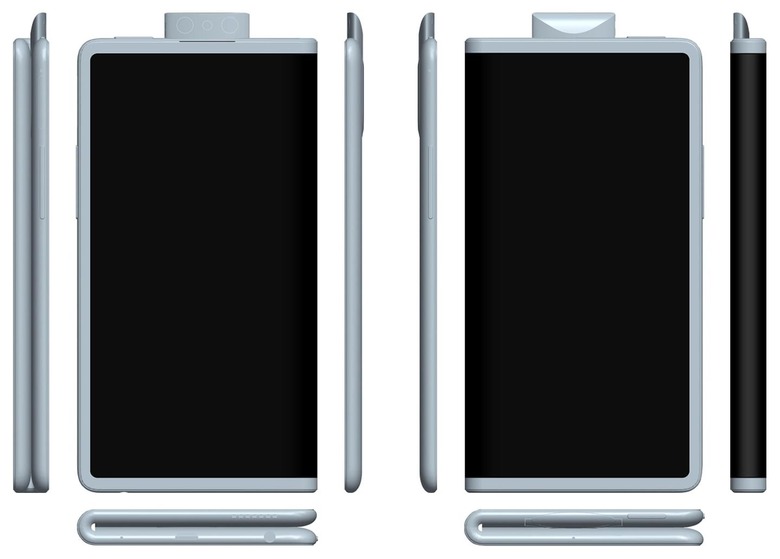 Of course, just having a patent doesn't immediately translate to an actual working product. OPPO did have a foldable phone that it decided not to show off at MWC but that looked almost exactly like the Huawei Mate X. It probably shouldn't be too much work for it to switch to a popup camera instead.