OPPO Find X2 is coming to MWC 2020 with these features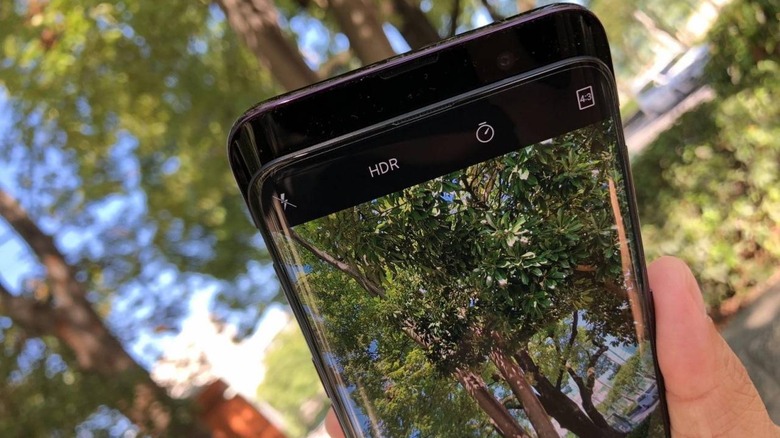 A handful of companies have already bowed out of the world's biggest mobile tech show but OPPO doesn't seem too keen to back down from the opportunity. Especially if that opportunity involves unveiling the successor to a phone that made headlines in 2018. Whether or not the OPPO Find X2 has a particular gimmick to make that happen is still unknown but, at least according to some unofficial but credible sources, it will be packed full of hardware that will give this year's flagships a run for their money.
The OPPO Find X, while not exactly the first, made heads turn along with the Vivo NEX S for its motorized pop-up camera. Since then, there has been no shortage of such phones, even if no longer as hot an item as before, including a few from OPPO's own stable. The design has run its course but it's still unknown how the Find X2 will go from there.
OPPO did demonstrate a prototype with a front-facing camera that disappeared under the screen, not one that required an always visible punch-hole at the top. So far no company has come up with an actual retail version of that and, if Xiaomi is to be believed, it won't be feasible at least this half of the year.
That's not to say the OPPO Find X2 will be lacking in key features. It will be one of the first to use a Snapdragon 865 platform, which means being one of the first to take advantage of its integrated 5G capabilities. We've also covered the custom Sony 2x2 On-Chip Lens sensor that promises omnidirectional PDAF, among other improvements. There is also talk of a 120Hz OLED screen, which would be a first for that kind of display panel.
The OPPO Find X2 will, of course, be up against the Galaxy S20 by the time MWC 2020 comes around. And while the company's phones have always been more affordable than Samsung's flagships, the matter of availability often stings more than price.