OPPO Find X Teardown Exposes Its Clever Camera Slider Trick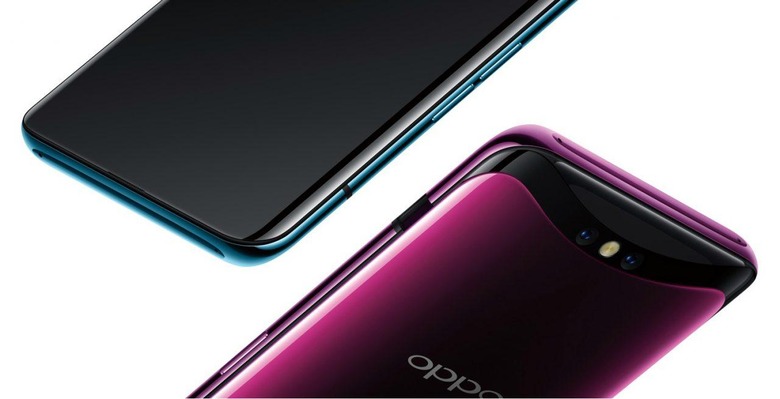 Smartphones with mechanized parts may well be a stopgap measure until we figure out better ways to hide the cameras, but there's no denying that OPPO's Find X is fairly hypnotic with its pop-out top. Announced last month, it's the second Android phone we've seen this year to take an unusual route to both accommodating the desire for minimal screen bezels and a general dislike of "notched" panels.
Where Vivo's NEX hides the front-facing camera alone on its slide-out stub, however, the Find X goes the whole hog and buries all of the smartphone's cameras. That means both the front-facing selfie camera, and the rear cameras and flash too. Last month we saw just how Vivo achieved it; now, a new teardown has exposed OPPO's internal secrets as well.
In fact, as Chinese site Zol's dismantling (via The Verge) of the Find X shows, it's deceptively straightforward. Getting inside the phone to begin with was arguably tougher than how OPPO figured out the mechanism. A single actuator is responsible for pushing the sliding upper portion out and then retracting it again.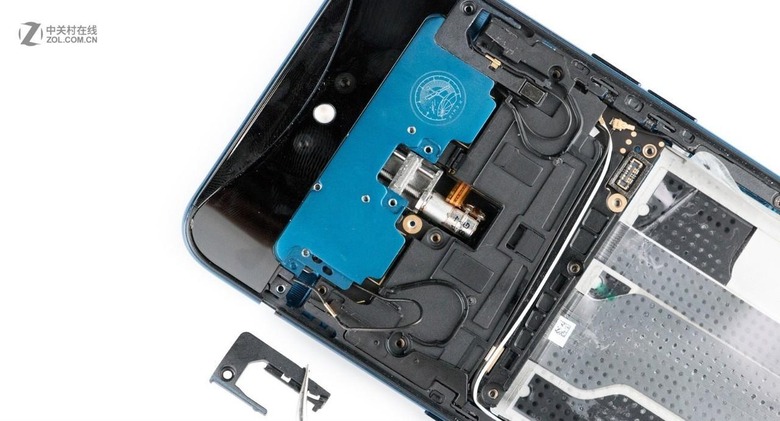 Since that could cause wobble if insufficiently stabilized, the moving camera section is mounted on rails. These guide it out and back in again, so that the movement is even. Cables link the camera sensors and other electronics within the moving portion back to the main board in the body of the phone.
Unsurprisingly, the actuator itself that OPPO is using looks markedly similar to the actuator inside the Vivo NEX. We say unsurprising: both phone-makers, as well as OnePlus in fact, are owned by the same company, BBK Electronics. A little hardware and knowledge exchange between the brands seems very likely.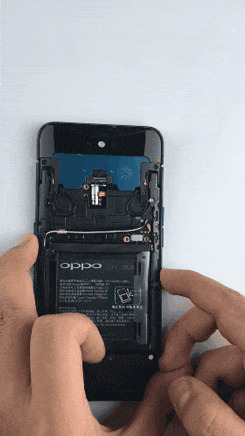 The question is, of course, whether smartphones with moving parts like this are to be a fad or a legitimate trend. Modern handsets have skewed toward a pretty standard design in recent years: a glass, metal, and plastic slab, the front of which is dominated by a touchscreen. Although outliers still persist, such as the BlackBerry KEY2, this core design takes advantage of the flexibility of a touchscreen to offer a near-infinite variety of layouts.
Still, taking up more and more of the fascia with display means smartphone-makers need to figure out where to put the other front-panel components. That's led to the controversial notch, popularized – or made notorious, depending on how you view it – by the iPhone X, but spreading across much of the industry. Until component manufacturers figure out a way to integrate a camera into the display itself, something being worked on but not yet ready for primetime, it looks like a handset with moving parts or some sort of screen cut-out compromise will be sticking with us for some time to come.