OPPO Find 7 pre-orders start in China, ships on May 29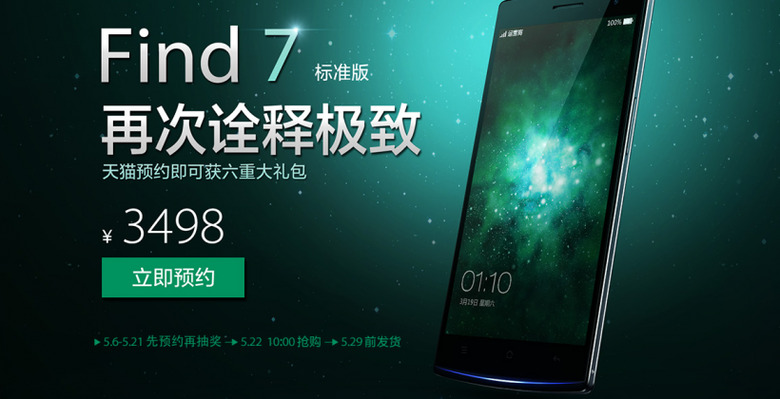 Finally, OPPO is taking out its big guns The OPPO Find 7, its current pride, is now available for preorder, though only if you reside in China. Shipping out to customers, on the other hand, will commence starting the 29th of May.
When OPPO announced the much hyped Find 7, it actually introduced two versions. The Find 7a, though considered the lower of the two, has enough muscle to stand proud beside today's flagships. You have a 5.5-inch display sporting the usual 1920x1080 pixel resolution. It does sport a Qualcomm Snapdragon 801, but only the slightly slower 2.3 GHz quad-core variant. RAM is capped at 2 GB and internal storage at 16 GB, expendable with a microSD card, of course. Everything else is almost on par with its sibling, which, admittedly, is the real spotlight grabber.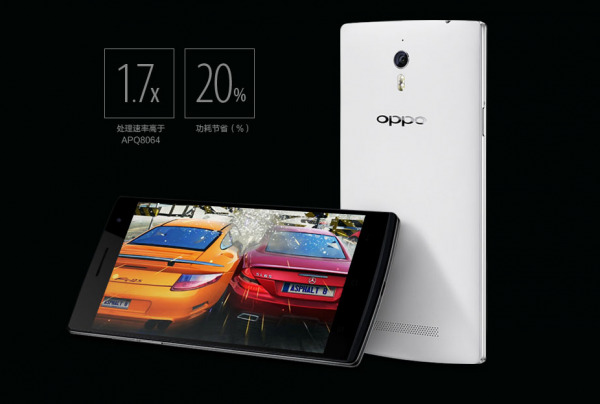 The OPPO Find 7 boasts of a few interesting features, but probably not as much as it does its 2K display. This means you have a resolution of 2560x1440, crammed in the same 5.5-inch screen, giving users an effecting pixel density of 538 ppi, possibly one of the highest seen in a mobile device. RAM is also boosted to 3 GB and memory to 32 GB, still expandable up to 128 GB. The revelation of only a 13 megapixel camera might have initially disappointed some, but OPPO took out its bag of tricks in order to provide the capability to shoot a 50 megapixel photo. You also have the rapid charge VOOC technology that, for just 5 minutes, can already last you two hours on the phone.
Although a superstar, the Find 7 gave way to the cheaper Find 7a in terms of availability. OPPO continually teased the Find 7a and offered a few freebies before finally opening the doors for preorder early last month. And now it's the Find 7's turn, at least as far as the Chinese online store Tmall is concerned. There, interested buyers will be able to reserve their smartphone and await the official launch to come at the end of the month.
Pricing details haven't change for the Find 7, and it still costs a rather hefty 3,498 CNY, around $564 when directly converted. So far OPPO has been silent about the availability of international and US models, as well as prices, though we're hoping that news will come out really soon now.
SOURCE: Tmall