OPPO Find 5 unboxing and hands-on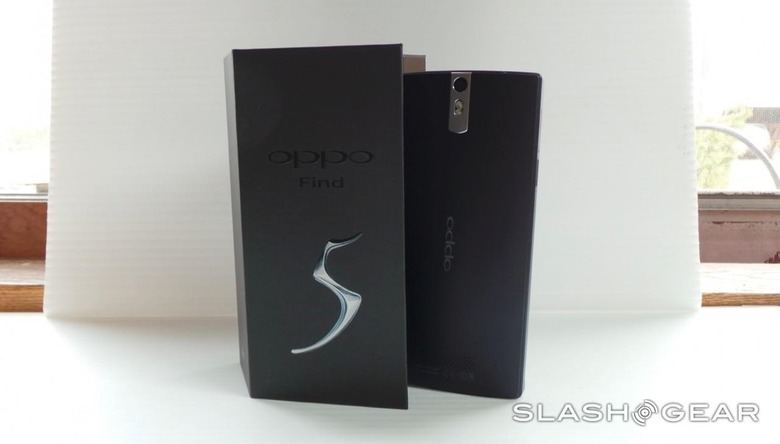 This week we're having a peek at the OPPO Find 5, a device aimed at China's Android-loving smartphone market made by a manufacturer that, if this handset is any indication, has a very bright future. This device delivers a 5-inch 1080p display – the same resolution as the DROID DNA aka HTC Butterfly, works with the same Qualcomm Snapdragon quad-core processor as the Google Nexus 4, and comes with a 13 megapixel camera on its back. It's also quite charming to see.
When the device is off, the display is so black you'll not be able to tell where the blackness of the bezel stops and the screen begins. The bezel around this device's display is quite thin to begin with at 3.25mm, and it's nearly full-faced glass front allows for a healthy presentation of the display, a display the company should be quite proud of.
At 441 PPI, this device is one of the most densely-packed on the market, and with the device's "one glass solution", also known as OGS, OPPO have implemented an optical lamination to bond the touch layer of the display as close as possible to the rest, allowing this device to also be rather thin overall. The battery inside is also non-removable, allowing OPPO to make it slim too.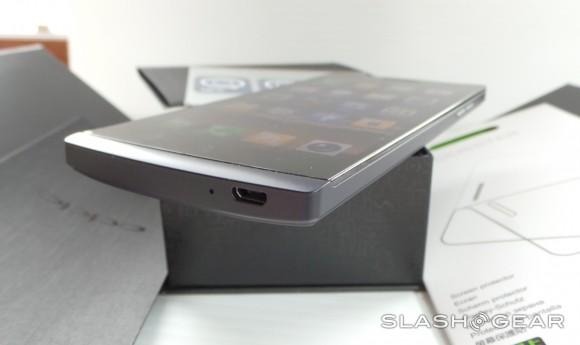 On the back you've got a 13-megapixel camera with an f/2.2 aperture and the ability to shoot 120fps video for some excellent slow-motion action. The camera software in the end is extremely simple with a no-nonsense user interface and its very few features made easy to access. Another of these features is the ability to shoot 100 photos every five seconds.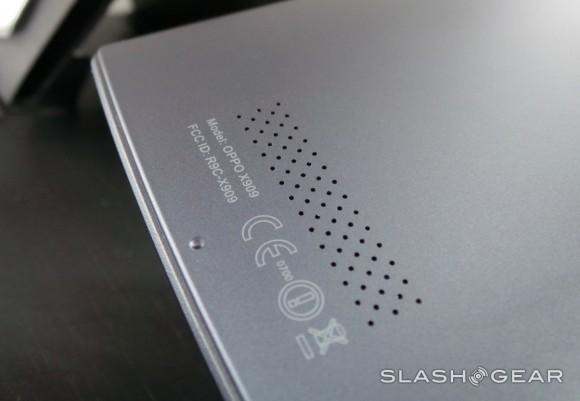 This device's main speaker is back-facing – this is unfortunate as it does sound rather good when facing towards the user. With Dolby 3D sound and Dirac HD, you'll still have substantial sound as it reflects off the palm of your hand.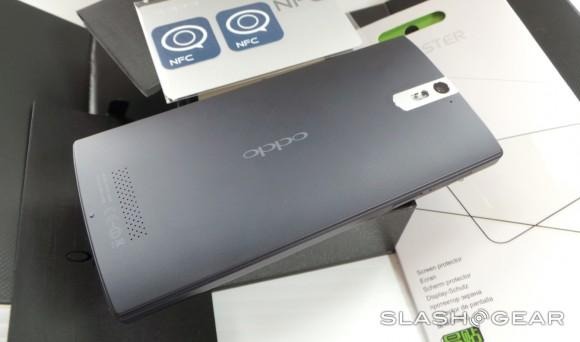 More insight and details about the innards and overall package this device delivers will be available to you from SlashGear in the near future in our full review. Until then, please feel free to ask any and all questions you may have about the devices – no limits!