Some manufacturers have wholeheartedly embraced the notch. Others, like Samsung, continue to ignore it. Still others have tried to come up with different ways to compromise. Like Vivo before it, OPPO played with an elevating mechanism in the Find X to mixed results, only to return to a notch. But this is no Apple notch in the OPPO F9. It is a notch that is barely there but might, ironically, irk notch haters even more.
You'd be forgiven if you get a sense of deja vu after seeing the OPPO R17 earlier this week. In terms of design, the two are practically twins. Instead of a full-blown notch like the iPhone X or no notch at all like its OPPO Find X cousin, the OPPO F9 has a notch that looks like someone begrudgingly nipped a tiny section of the screen just to give the front camera some room.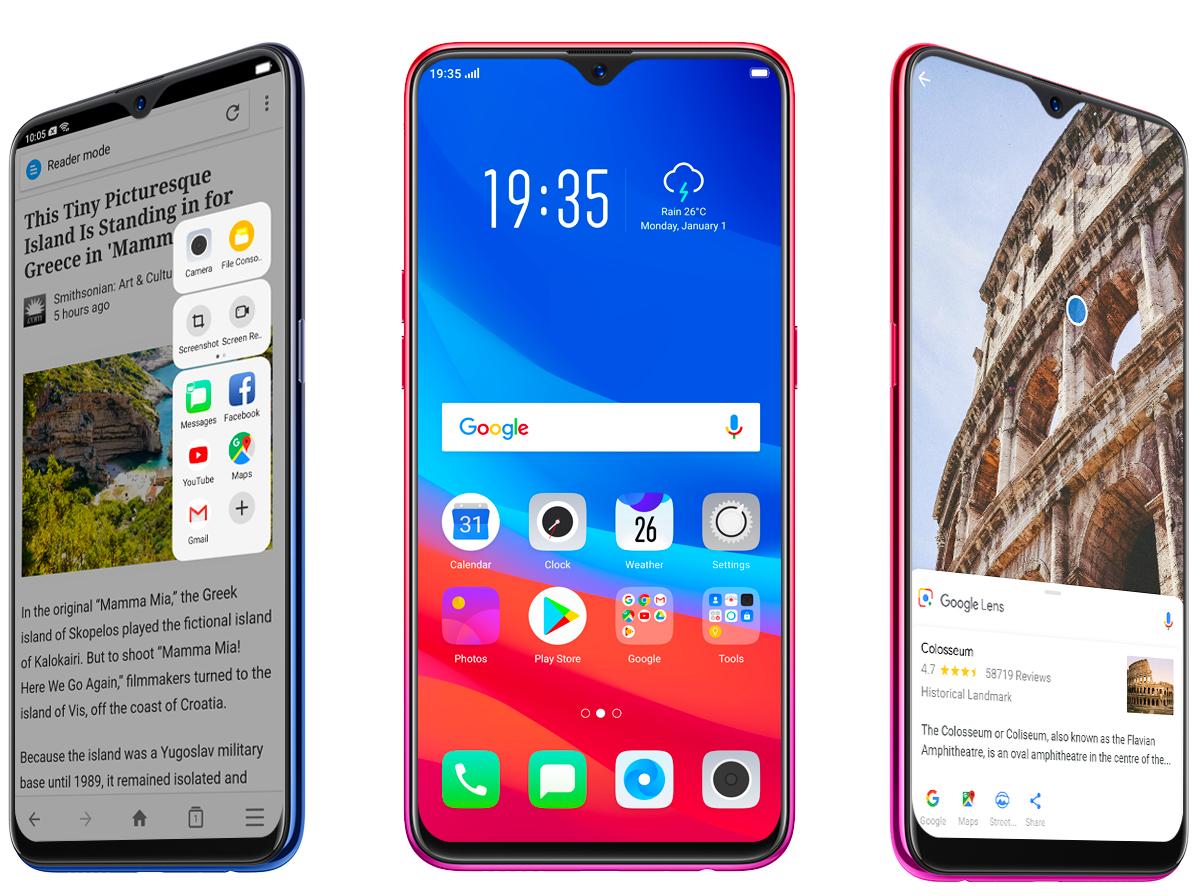 While this obviously returns some more space to icons that will litter the status bar, it also gives off an even bigger feeling of visual imbalance. Like a voice that's nagging you inside your head. It's both there and yet also isn't. And before you ask, yes there are actual speakers unlike the Find X. But unlike the Essential PH-1 who also employed a minimalist notch, it's a conventional horizontal grill on top.
In terms of specs, the OPPO F9 and the R17 vary so slightly. The F9's screen is smaller at 6.3 inches but is more pixel-dense with a 2340×1080 resolution, covering nearly 90.8% of its face, says OPPO. The processor, though also mid-range, is a MediaTek P60, the chip maker's answer to the latest Qualcomm Snapdragon 600 silicon. There's also less memory available, with 4 or 6 GB of RAM and 64 GB of storage only. The dual cameras on the back get downgraded to a 13 f/1.9 PDAF sensor paired with a 2 megapixel depth sensor. What hasn't changed, however, is the 25 megapixel f/2.0 selfie cam.
Those earmark the OPPO F9 for mid-tier markets, but you might not be able to tell from its design. Like the OPPO R17, it plays around with color gradients but this time with diamond patterns on its back. At least for the Sunrise Red and Twilight Blue colors. The Starry Purple, on the other hand, sprinkles tiny stars on the upper half of the smartphone's rear. No pricing has been announced yet but the OPPO F9 is expected to make its way to India and Southeast Asian countries this month.