OPPO F1s leak reveals the F1 Plus' little brother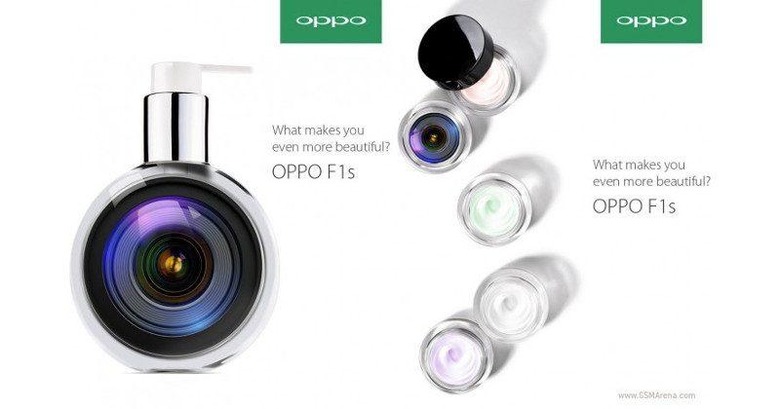 Just because OPPO itself isn't spilling the beans on the OPPO F1s doesn't mean others won't be doing the talking for them. The Chinese OEM may be keeping fans at the edge of their seats, but now those might have little left to wait for. Sources have revealed that while the OPPO F1s is indeed a step up from the OPPO F1 launched early this year, it is, in truth less of a flagship device and is actually a step down compared to the OPPO F1 Plus, also from early 2016.
The way OPPO teased the F1s, you get the feeling that it is the company's race horse for the second half of the year. Reality, however, might prove to be a tad disappointing. Sure, it is actually a significant improvement over the original Selfie Expert OPPO F1, but those looking for a real contender might opt for the OPPO F1 Plus instead.
The OPPO F1s, according to those sources, will have a 5.5-inch HD screen and will run on a MediaTek MT6750 with 3 GB of RAM. The OPPO F1 Plus, in comparison, went with a 5.5-inch Full HD screen, MediaTek MT6755, and 4 GB of RAM.
As a "Selfie Expert", the OPPO F1s' main attraction will naturally be its front-facing camera, and it doesn't exactly disappoint. Compared to the 8 megapixel sensor on the OPPO F1, the 16 megapixel shooter on the F1s is no small matter. That said, the OPPO F1 Plus had the same front cam as well. On the back, the F1s sports a 13 megapixel camera, which, coincidentally, is the same on F1 Plus.
The similarities between the OPPO F1s and F1 Plus don't stop there. Unlike the OPPO F1, the F1s is also expected to have a fingerprint scanner, same as the F1 Plus. Sadly, it also seems to have inherited the same Android 5.1 Lollipop, instead of moving forward with Android 6.0 Marshmallow. The OPPO F1s is expected to debut this week in India with a price ta of 17,999 INR, roughly $270 and on par with a budget smartphone.
VIA: TechDroid.in