OPPO F1s is here, the new Selfie Expert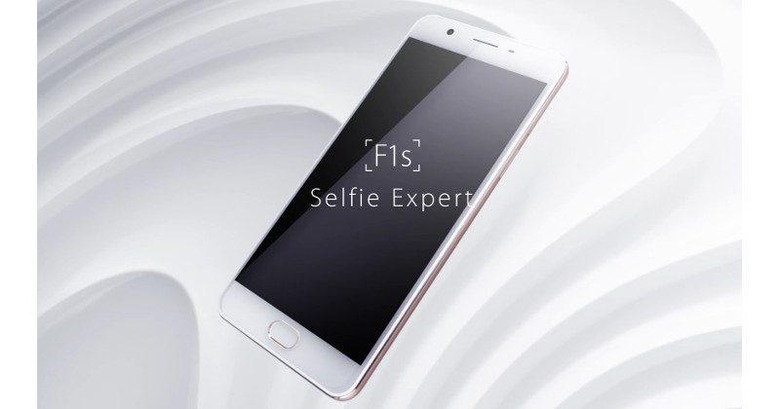 OPPO is obviously not backing down from its promise to make its new "F" line its photography oriented series. And by photography, so far it has meant selfies. And so it has, as expected, put out the OPPO F1s, which it now bills as the Selfie Expert. Which is a weird claim considering the OPPO F1 Plus announced not too long ago is perhaps a better expert than it. Albeit its expertise does come at a price, literally.
To be pretty blunt, the OPPO F1s is practically a downgraded, hence cheaper, OPPO F1 Plus. Side by side the first OPPO F1, it is undoubtedly an upgrade. Compared to the F1 Plus, let's just say that OPPO might have considered that the OPPO F1 Plus' price tag was a tad too high for its target audience.
By itself, the OPPO F1s is a relatively mid-range smartphone, powered by a MediaTek MT6750 with 3 GB of RAM. The display is 5.5 inches and the resolution is 720p. That's a step up in size but not in pixels from the earlier OPPO F1. Contrast that with the OPPO F1 Plus, which runs on a MediaTek MT6755 with 4 GB of RAM and a 5.5-inch Full HD screen and you get the idea.
But the real star here is the camera. The front one, of course. In that context, the OPPO F1s has much to boast as the F1 Plus. That is, a 16 megapixel sensor with an f/2.0 lens. The pixel size is definitely impressive and while the aperture isn't exactly the best, it's not the worst either as far as front cameras are concerned. It does miss out on a few things that would have really made it a selfie expert, like OIS or even just a front flash. Users will have to settle for using the screen as a flash. As for the rear camera, a run of the mill 13 megapixel sensor. Nothing to see here.
Feature-wise, the OPPO F1s is quite plain. Save for one curious part. A fingerprint scanner isn't exactly new, but immediately launching apps from it is a bit novel. In fact, you can set up on app shortcut per finger, launching a different app depending on which finger you use to unlock the phone. Let's just hope you remember which finger is which.
It also has dual SIM microSD card hybrid tray, but one that can actually fit two nano SIMs and a microSD card. No more choosing which feature to sacrifice!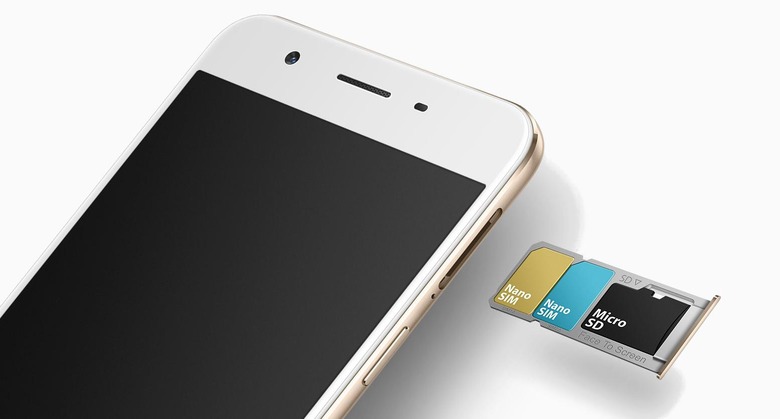 As baffling as the decision to have a selfie expert that's a step down from a previous existing model, there is, perhaps, a rhyme and reason to the OPPO F1s' existence. Particularly when it comes to price. The OPPO F1s will sell for around $270, which does make it one of the most affordable selfie-centric smartphones around.