Opera's free VPN app arrives on Android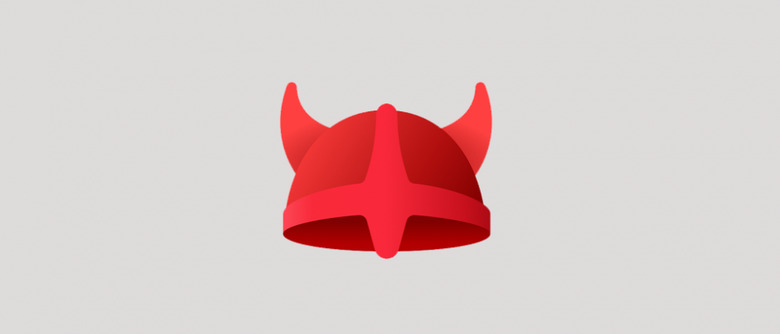 In May, Opera unveiled an iOS app that gives Apple device owners free VPN access for their various Internet browsing activities. That itself followed the company's announcement earlier this year that it was adding a free VPN to its browser. If you're on Android and feeling left out, good news: Opera is finally launching a free VPN app for Android, too, the addition of which means most Internet browsers now have at least one way to use Opera's offering.
The Opera VPN app offers several benefits over other VPN options, not the least of which is that it is free and very easy to use. Though it's not the first free VPN app to make its way into the Google Play Store, it does seem exceptional among them — in my limited time playing with it, it hasn't crashed or done anything sketchy, it doesn't set a limit to how much data you can use with it, and it has a very easy-to-navigate interface.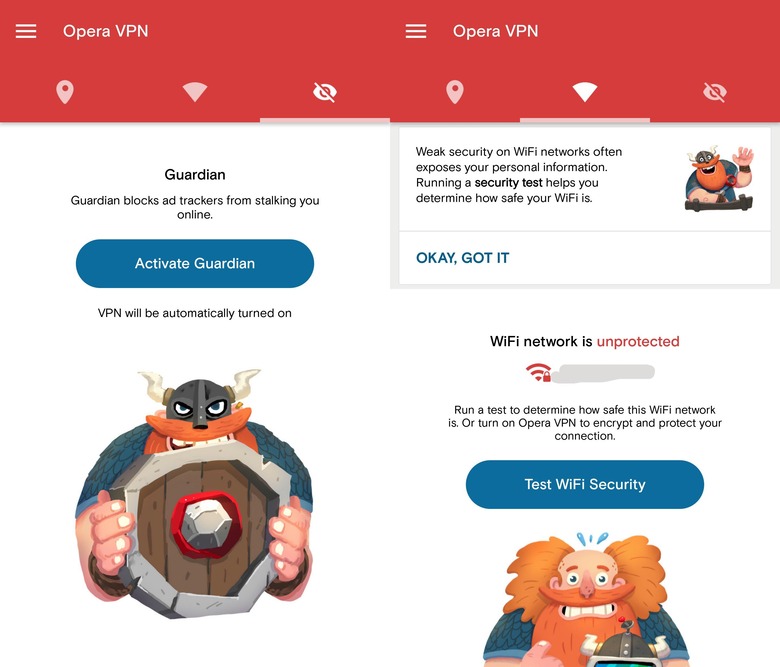 The app is split into three simple screens: one for turning on the VPN, one for testing WiFi network security, and one for blocking ad trackers. You don't have to create an account to use the app. Once the VPN is activated, you'll be browsing the web with a little more anonymity and may be able to get around certain blocks or region locks that otherwise plague your Internet activities.
You get a total of five server location options: the Netherlands, U.S., Canada, Singapore, and Germany. The option is given after you connect the VPN by tapping "Change Region." You know you're connected when the app color changes from red to green and the viking cartoon gives you a thumbs-up; his shirt shows the flag of the region in which your server is located.
In exchange for the app being free, it displays ads. The company providing the VPN service says logs of user activities are not being kept. You can grab the app now from the Google Play Store.