Opera browser brings free VPN service to iOS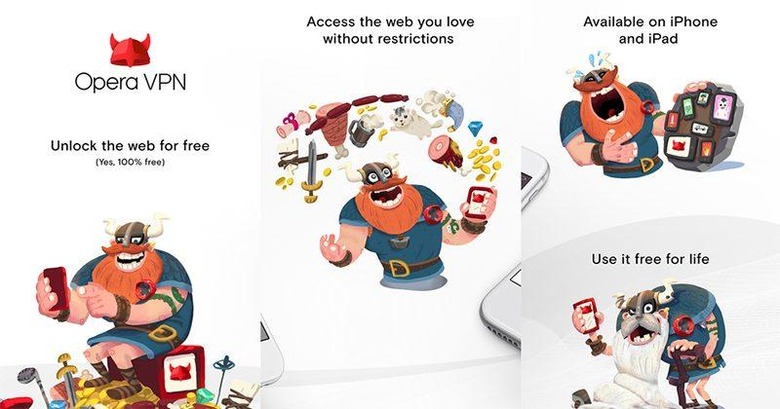 Last month, Opera made a surprise move with their desktop browser. They announced that they would be providing a free VPN service, which would be integrated into the browser. What's more, the free service would have no usage caps, meaning that you could stream all of the content you wanted over their VPN, without paying a single dime.
Today, the company has announced that they are bringing that same feature to iOS users. Those on an iPad or iPhone will now be able to keep their browsing habits a bit more private, simply by downloading the new Opera VPN app and enabling the VPN service. It's off by default, however you need only open up your settings and toggle it on. You'll also be able to toggle options for blocking ads and trackers on the same settings page.
When we first saw the feature on the desktop, it only had three location options for you to choose from. These were USA, Canada, and Germany. For the mobile release, they have also added Netherlands, and Singapore to the list of regions. As for language support, the iOS version of the app will now support English, Arabic, French, German, Indonesian, Japanese, Portuguese, Russian, and Spanish.
If you're hoping to use this to hop on your phone or tablet to watch Netflix, bear in mind that the company has been cracking down on VPN usage, and users have already reported that Opera's VPN appears to be blocked by the company.
The new iOS version of the app is already available, while an Android version is currently in the works.