Opera Mini On Android Gains Video Download Feature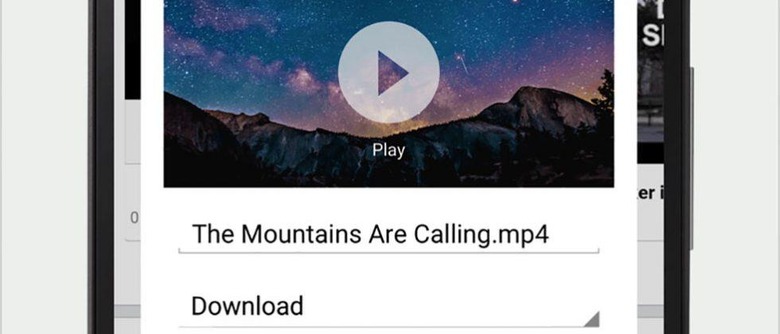 If you are one of the folks who loves to watch video on your phones as you spend time out of the home or office, you might not like the fact that the video uses up a bunch of your data. A new version of Opera Mini for Android has launched and it has a feature that will allow you to download your favorite videos and take them with you on the go.
The feature allows you to download videos that your friends have uploaded directly to social media or on video platforms. The feature apparently won't allow you to download videos from some locations such as Netflix. Opera says that the feature works on video websites without their own integrated media player.
The feature doesn't require you to install another app or go to another website to facilitate the download. Downloads can be saved on internal storage or to a SD card installed in your device. To use the video download feature you click play on the video. Then you choose the folder you want to save the video to and click download.
Once downloaded, you can watch the video as often as you want offline or online, wherever your day takes you. When users play a video, the download can be done during playback by tapping the download icon in the top-right corner. This new feature will be a great way for video fans to enjoy videos without killing their data or needing WiFi while on the go. Opera also notes that some nice new add-ons are also available for Indian users via a partnership with Bollywood Hungama and Sportskeeda. This partnership brings a Bollywood news feed and real-time cricket updates to the homescreen for users in India.
SOURCE: Opera