Opera Max data saver app makes its way to 14 OEM devices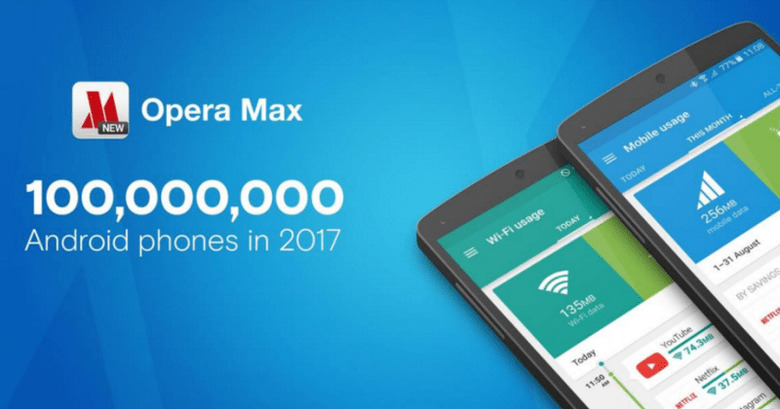 Our use of the Internet has increased considerably in the past years, partly thanks to the ubiquity of mobile devices. But the bandwidth consume and the price we pay for them aren't exactly getting considerably cheaper. Opera, who previously made a leaving out of compressing web pages, is now making a living out of compressing data that passes through mobile apps. And now it is making sure everyone gets the message by partnering with 14 OEMs to pre-install its Opera Max into as many smartphones as possible.
What's the message, you might ask. It's simple really. Less bandwidth consumed for the same amount of browsing or mobile app usage. That almost magical feat is no magic, of course, and is thanks to the technology of compression. With a bit of behind the scenes re-routing of Internet traffic. Just as with mobile web browsers, Opera Max promises almost halving your data consumption, this time when using mobile apps like Facebook, Google, or any other app that connects to the Internet.
And as of August this year, it also does the same wonders for YouTube and Netflix, the world's top data consumers. With little perceptible loss in quality. Because there will inevitably be some loss of quality. This is file compression we're talking about after all.
The promise of Opera Max is so global, so universal, that it'd be a shame not to have it on every smartphone, right? That's why 14 device manufacturers have teamed up with Opera to preload Opera Max on their devices. Maybe this is one bloatware you can live with. Those OEMs include Acer, Cherry Mobile, Evercoss, Fly, Hisense, Mobiistar, Micromax, Oppo, Prestigio, Samsung, Symphony, TWZ and Xiaomi. Not familiar with those names except for Samsung, Acer, OPPO, and Xiaomi? You'll be in good company, as most of these are Asian device makers, where Internet access is still at a premium.
That said, Opera Max does come at a price. And no, we're not talking about subscriptions or in-app purchases, though those could also come later. To work its magic, Opera Max necessarily has to route traffic to its proxy servers. That means you willingly give up a bit of security and privacy, depending on how much you trust Opera. It also means Opera Max doesn't save you data on encrypted Internet traffic. For some, it might be an acceptable cost. For others, it might be a too high a price to pay.
VIA: TechCrunch