OpenScape UC by Siemens: High-Def video conferencing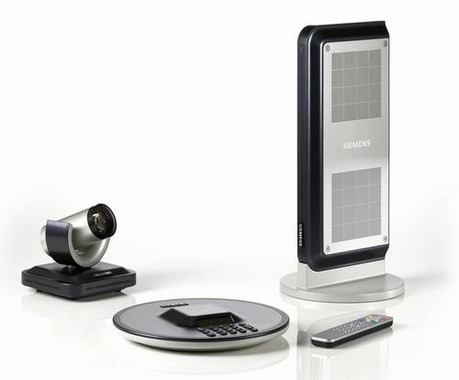 Not content with announcing a new video conferencing system, Siemens have in fact unveiled a whole new protocol: called OpenScape Unified Communications Server, it integrates high-definition video, desktop video, voice and messaging into existing VoIP or PBX based systems, whether provided by Siemens or from another company.  At CeBIT 2008 today, they presented three products based on OpenScape UC: the OpenScape Video range comprising three HD camera-toting devices and a PC soft client.  Top of the range is the VHD 600, with an HD camera, CD-quality microphone and a codec that can bridge up to six parties on a single video conference call.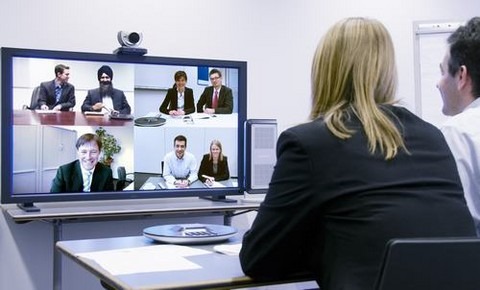 Midrange, the VHD 400 has the same physical specs as the 600 but bridges up to four parties, while the VHD 100 is a single point-to-point conferencing unit that can also join a video meeting hosted by a VHD 600.  Each system can automatically adjust video and audio quality to take into account available bandwidth.
"HD and video is revolutionizing the way we communicate – in the home, on the Web, on mobile devices and now in the enterprise.  With OpenScape Video, all enterprise users can now participate in video communications from any SIP endpoint, and it is as easy to use and reliable as a phone call" Brian Collie, Senior Vice President of Emerging Businesses for Siemens Enterprise Communications
The VHD range will be available by the end of April 2008, priced from €6,499 ($9,871) for the VHD 100.  Siemens have also launched a Voice package offering least-cost routing, and a software Voice UC application that integrates UC into existing systems.