Open Tech Inc next to take on Apple with OS X-running PC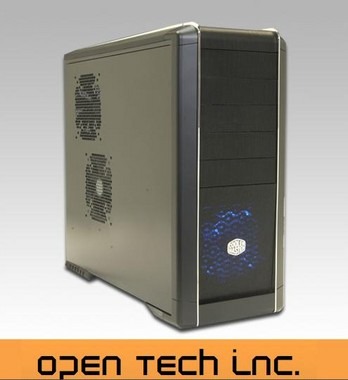 When Apple sued OS X clone-maker Psystar earlier this month, some commenters suggested that multiple other cloners could spring up depending on the outcome of the case.  Open Tech Inc. don't appear to have the patience to wait, however; the company will apparently be selling two new computers that, while not coming with OS X pre-installed, will nonetheless be able to run the Apple OS should the buyer choose so.
The machines – called the Open Tech Home and Open Tech XT – will be priced at $620 and $1,200.  While the former has an Intel dual-core Pentium CPU, 3GB of RAM, NVIDIA GeForce 8600 CT graphics and 500GB of storage, XT upgrades to an Intel Core 2 quad-core CPU, 4GB of RAM, NVIDIA GeForce 8800 graphics and a 640GB drive. 
According to an Open Tech Inc. representative who would only describe himself as being "on the legal team" and give his first name as Tom (citing concerns with "the ruthless sharks that are swimming around" in what looks likely to be a reference to the Apple/Psystar case), Apple's EULA contains "conflict" between parts limiting what hardware (i.e. Apple only) the user can install OS X onto and what rights the user has "to modify a system for his personal use".  In effect, the company is attempting to distance itself from the criteria of the case that Apple brought against Psystar; no mention of OS X or Apple is used on the Open Tech Inc. website, and they merely provide the capability to run OS X rather than install it for you.
However, even if the company succeeds in avoiding Apple's legal team (which is still nowhere near assured), their desire for secrecy could nonetheless lead to trouble acquiring sales.  "Tom" refused to disclose whereabouts the company is located (its .tk domain is is hosted on a domain on the South Pacific island of Tokelau, and the WHOIS information ends at a Netherlands domain registration company) and there is only a single email address to contact them. 
[via ZDNet]