Open Mirror: the B&O-esque iPhone dock you build yourself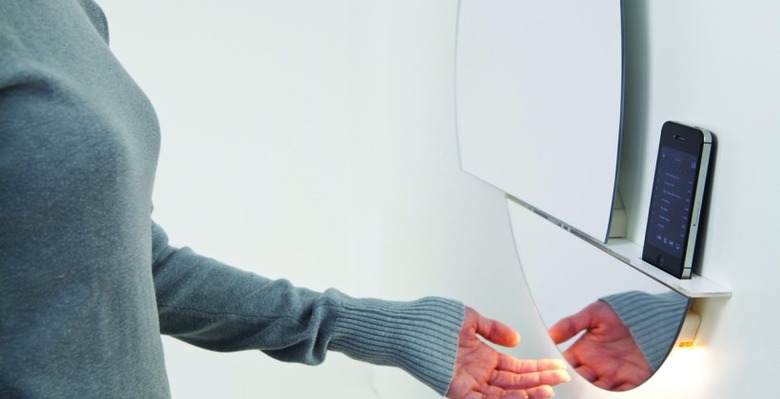 Always wanted a swish Bang & Olufsen CD player with the sliding doors, but migrated your musical life to iPhone or iPod? Italian firm Digital Habits might have the alternative in the oval shape of Open Mirror, a custom iPhone/iPod dock with integrated speakers, motion-tracking controls and a mirror ideal to practice your lip-syncing skills in.
The top section slides to the left to reveal the iPod dock connector, while illuminated controls under the bottom edge use IR proximity sensors to handle play/pause, volume up/down and track skip/back. That means you could use the Open Mirror in a kitchen where you might not want to stab at buttons with greasy or wet fingers.
[vms 0bde01830b7e8bd60024]
Digital Habits has released the design of the Open Mirror hardware under the open-source license, which means you can download the schematics and build the whole thing yourself. Alternatively, they're selling the various parts for you to piece it together, DIY-style, though you'll still need to buy the Arduino separately and flash it with the appropriate software.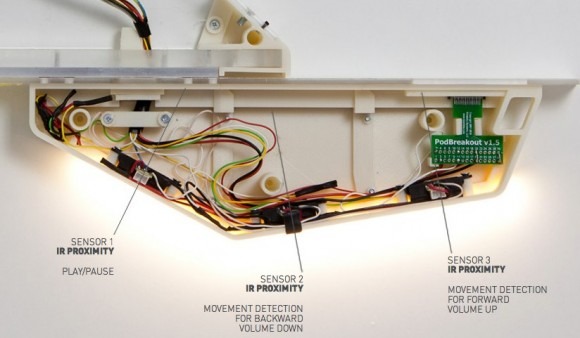 Different mirror shapes are possible, or you could front it with a picture or something else. All of the schematics and 3D printed part files are available to download here.
[via Design-Milk]