Oomi Cube wants to make your smart home automated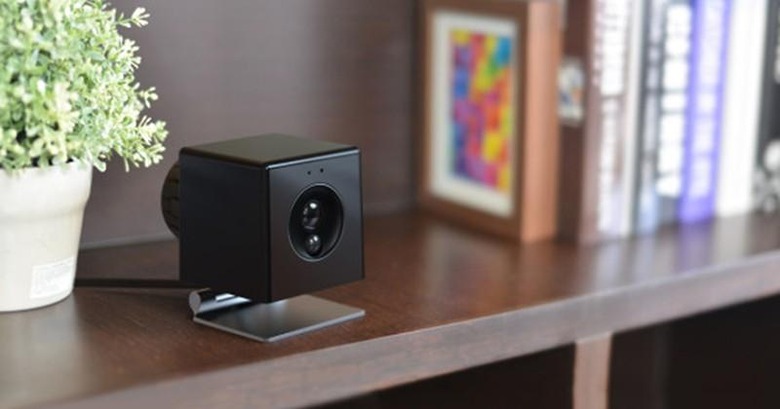 There's a group out there that hopes to redefine what it means to create a Smart Home. Still here in the Smart Home's infancy, the group behind this brand Oomi hopes to take the definition of Smart Home – "a home equipped with lighting, heating, and electronic devices that can be controlled remotely by a phone or computer," and throw that all in the trash. Or at least make a more automated system of it all. No more of this "smartphone control makes everything super amazing" nonsense.
With the Oomi Cube, you've got a camera that works to be the center of your Smart Home environment. This little camera has a noise detector (a mic), a glass break sensor (works with magic, we must assume), night vision in its camera body, motion detector, vibration sensor (accelerometer, most likely) and 2-way audio communication (it has a speaker in addition to a mic).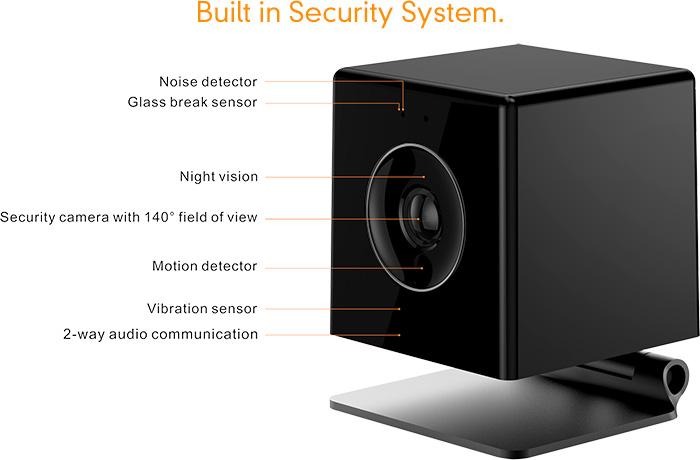 The camera also has a bit of a fish eye to it, so it has a 140-degree field of view.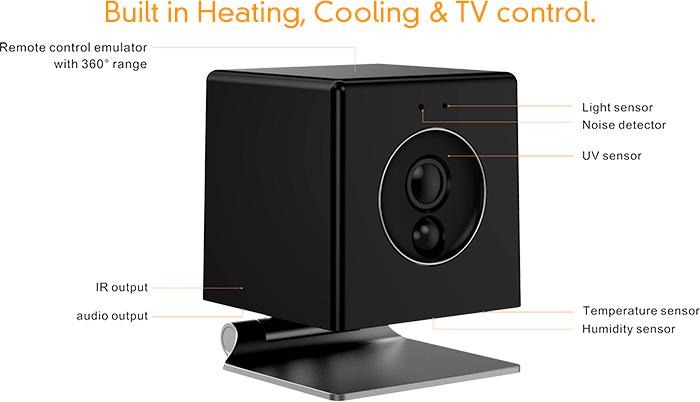 This device also has IR output so it can control your standard infra-red-controllable devices, like your TV. The "built-in heating, cooling, and TV control chart you're seeing here essentially explains the bits the creators of the Oomi Cube pointed out in the first chart.
The full package – the Oomi Starter Kit – comes with three devices. There's a tablet, a plug, and the Cube. The tablet is called Oomi Touch.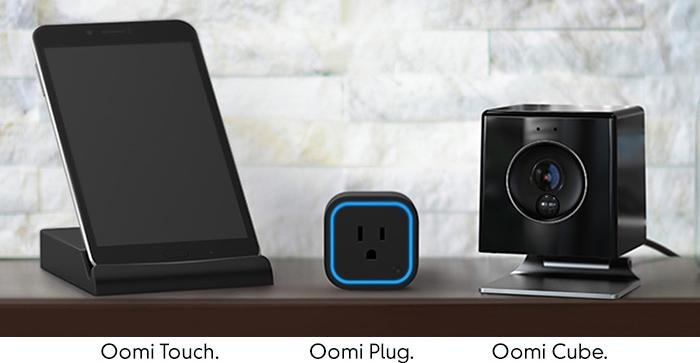 This tablet works with Android and is extremely basic, working with a skinned version of Android and controls that work with the Oomi Cube directly.
The Oomi Plug allows you to wirelessly control power output from any socket. It's like plugging a mid-point between your normal outlet and the device you'd like to use. There's also a USB power port for your mobile device.
Above you'll see a basic run-down of this system in action.
Oomi is up on IndieGogo right now with about $20k of their full $100k goal funded – and it's Fixed Funding, too, so they'll only get the cash to make this device family if they hit their goal for real.