Ooma HD2 adds Facebook and Google contacts sync to VoIP phone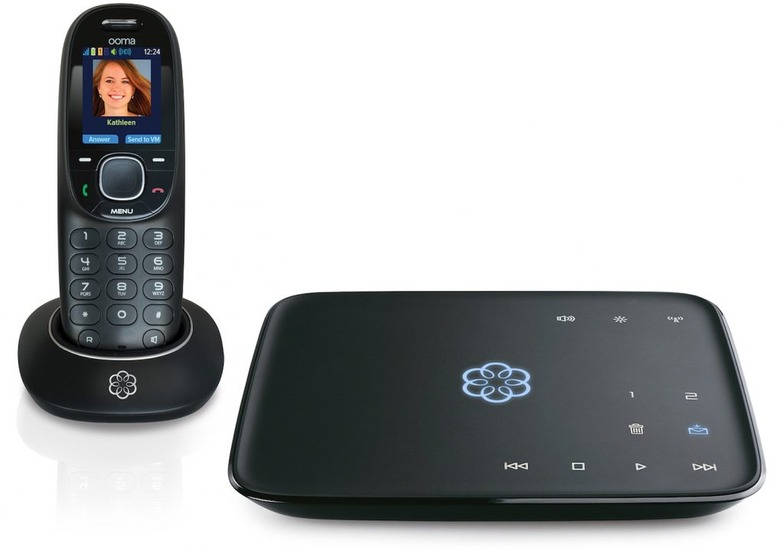 VoIP company Ooma has launched a new handset for its Telo phone system, the Ooma HD2, with Facebook, Google and Yahoo! integration to sync contacts and show picture caller ID. The new handset has a 2-inch color display and HD Voice for improved in-call audio quality; however it's the fact that you can sign into your social networking or contacts accounts and pull over the addressbook that most people will be keen on.
There's also one-touch voicemail access, a speakerphone and a headset socket to plug in a separate wired headset. If you're an Ooma Premier subscriber – which is $9.99 per month – you also get second line support, multi-ring, three-way conferencing, another US phone number and speakerphone call screening.
Ooma also says it will be pushing out new feature updates to the HD2 later on in the year, such as customizable ringtones for individuals and groups.
The Ooma HD2 handset will go on sale in March, priced at $59.99. You'll obviously need a Ooma Telo base-station to use it with, however, which is priced at $199.99; up to four HD2 units can be paired with a single Telo.