OnLive: on-demand cloud gaming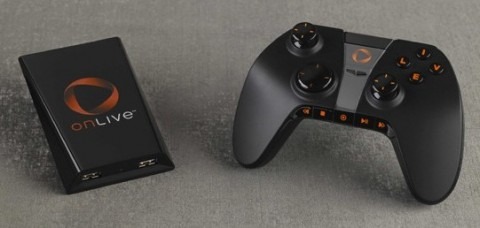 They're calling it gaming meets on-demand meets cloud computing, and if OnLive can pull it off it might just revolutionize the video game industry.  OnLive is a remotely-hosted gaming experience, with the heavy crunching normally done by an expensive console or high-spec PC instead carried out remotely.  All the player needs is a broadband connection (1.5Mbps for Wii-level 480p graphics; 4-5Mbps for 720p HD) and either a PC or Mac to play on.Video demo after the cut
Basically, all of the user inputs are funneled off down to the OnLive servers, and all of the graphical output is funneled back to the user's display.  OnLive also plan a MicroConsole, tipped to be no more than $100, that will plug into an HDTV via HDMI and support Bluetooth for voice communication together with controllers, mouse and keyboard (title depending). 
The off-site crunching means there's really little demand on the local hardware, so you can potentially game on a netbook.  Gameplay will be handled on a subscription basis, together with an online user profile, friends list and "Brag Clips", the latter 10-second videos of your best gaming moments which you can replay and send to others.  Publishers are being offered the choice between selling titles outright or renting them, and so far EA, Take-Two, Ubisoft, Epic, Atari, Codemasters, Warner Bros. and Eidos have signed up.
An open, invitation-based beta will start over the Summer, with a full launch planned during the Winter.  No subscription prices or hardware costs yet, but this could be a seriously successful service if OnLive get the numbers right.