Onewheel skateboard takes boardsport to the next level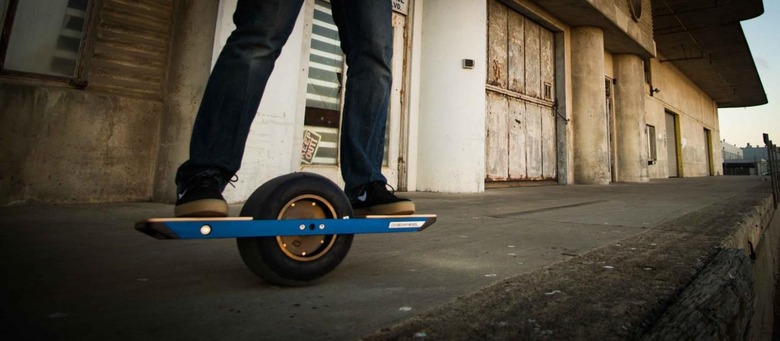 Skateboards are becoming increasingly archaic with the introduction of powered and uniquely designed alternatives like the Hovertrax we recently detailed, as well as the Onewheel board. The Onewheel, as its name suggests, features a single wheel that is operated with an integrated motor and battery, allowing riders to travel at speeds up to 12MPH for several miles between charges. Thanks to this motor and the use of a very big rubber wheel, the Onewheel is also able to go places an ordinary skateboard can't: off-road.
The Onewheel is a flat board with a single large wheel in the center. Rather than pushing off the ground, users control it by tipping the board forward or backward — leaning forward makes it accelerate, while leaning backward makes it brake. This is achieved in part with the use of sensors.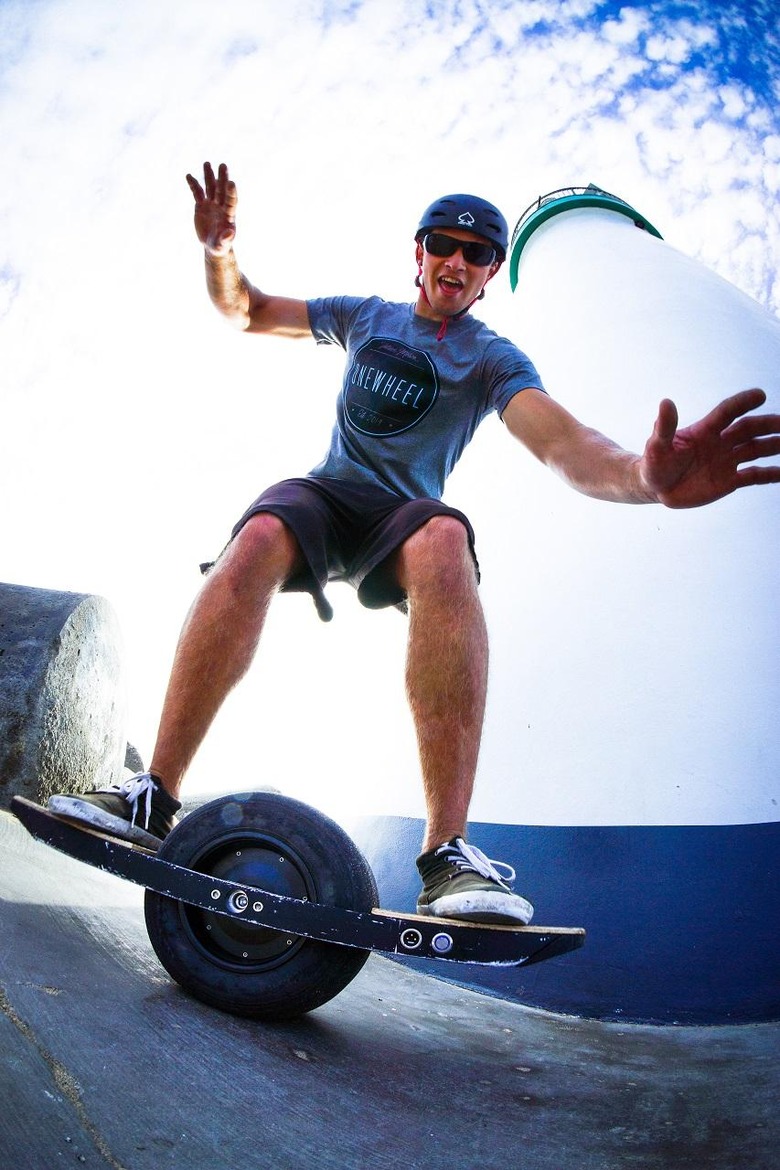 The 500W transverse flux hub motor and Lithium-Iron Phosphate battery (48 V) power the unit, which weighs a total of 25lbs, making it portable enough but not something one would want to pick up very often. There's an ultra-charger to juice up the battery in 20 minutes.
Depending on usage specifics, users will be able to travel between 4 and 6 miles before needing to recharge — the speeds top out at 12MPH. The entire board measures in at 11.5 x 9 x 30-inches, and has the added benefit of a related mobile app for Android and iOS.
The Onewheel is now available, but demand means customers will be seeing several weeks of wait time before their order ships. A $500 deposit is required to get a unit into production; the total price works out to $1,499 USD, with shipping costing more based on where the skateboard is heading ($50 for the lower US, for example).
SOURCE: Onewheel