Hovertrax is like a miniature Segway and skateboard combo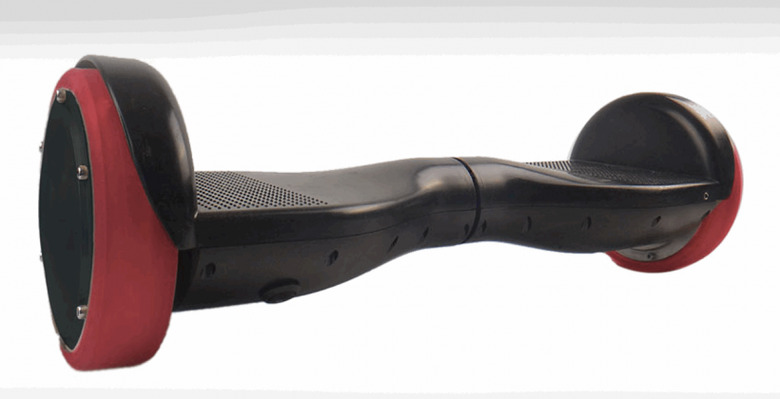 Walking is overrated, at least some of the time. Skateboards are the de facto way to breeze from place to place in a compact way, but maybe you find them to be a bit too much work. To fill that gap is the Hovertrax, a sort of compact Segway small enough to carry and powerful enough to tote someone from room to room. Though it somewhat resembles a skateboard, the Hovertrax features two large wheels on either end, and rolls from side to side rather than front-to-back.
The maker is hailing Hovertrax as the first ever portable self-balancing transporation contraption that features two wheels. The user's movements control the Hovertrax's movements, and is maintained through the integrated stabilization system.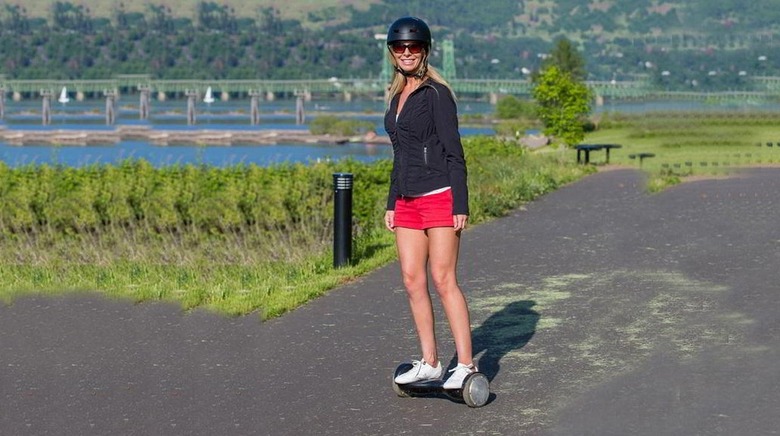 The previous versions of this device had less power than the Hovertrax thanks to the motor used, and operating power is higher with a max output of 1,000 watts. There's a battery management system, as well as several other features like fast charge, a mobile app, three-axis gyrosensors, a VC3 battery, regenerative braking, and more.
The Hovertrax is available in the black and red colors featured above, as well as white and black. The retail price is set at $1,200 USD, but the device is currently being sold for $995 USD.
SOURCE: Solo Wheel