OnePlus 8 Pro renders show off quad rear camera
The OnePlus 7T is barely out of the gate and already we're onto talk of the OnePlus 8 Pro. Today, a new set of renders surfaced, showing off what the OnePlus 8 Pro is expected to look like. There aren't any massive changes that immediately jump out, but one thing that's definitely worth talking about is the quad-camera setup around the back.
According to Onleaks, which created these renders for 91mobiles, the OnePlus 8 Pro will be the first phone in the series to feature a quad rear camera. Three of the camera's lenses are arranged vertically on the phone's backside, and next to that array sits a 3D time of flight sensor.
So, it seems that OnePlus will be jumping on the four camera bandwagon next year, but one thing we apparently won't see is a pop-up front camera. Though the OnePlus 7T Pro – which wasn't released here in the US – features a pop-up camera, leaving the display free of notches and hole punches, the OnePlus 8 Pro won't. According to these renders, at least, the OnePlus 8 Pro will have a hole punch cut-out for the front facing camera in the upper-left corner of the display.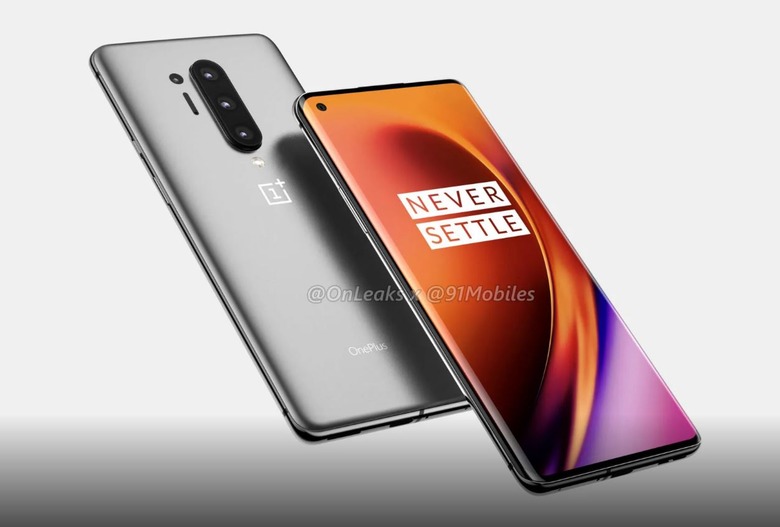 Why OnePlus would backtrack on the pop-up camera is unknown, but that's assuming it does in the first place. As always, keep in mind that the renders you see here don't necessarily represent the final design of the phone, and that's doubly true when you consider how long we likely have until the phone is actually reveal.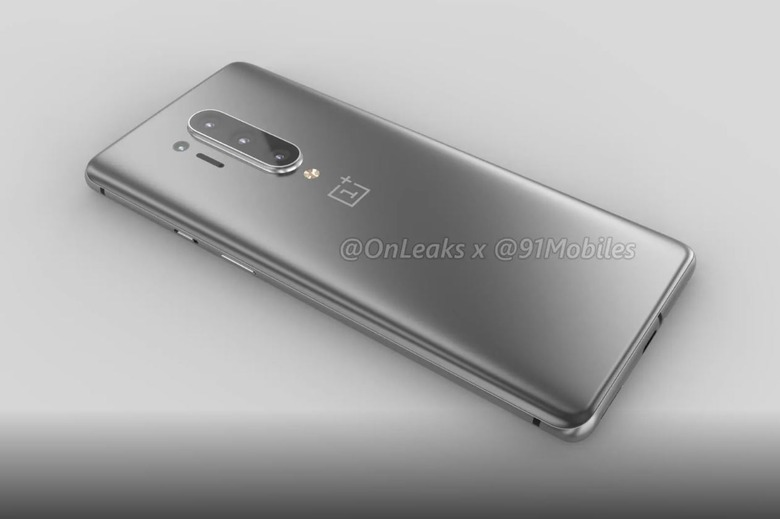 In any case, other expected specifications for the OnePlus 8 Pro include a 6.65-inch display with a 90Hz refresh rate, and the dimensions of the phone depicted in these renders clock in at 165.3 x 74.4 x 8.8mm (though thickness bumps up to 10.8mm when we account for the camera bump). Assuming these renders are accurate, the OnePlus 8 Pro probably won't look all that different from its predecessors, but in any case, we'll hopefully learn some official details early next year.