OnePlus 7 leaks tips radical departure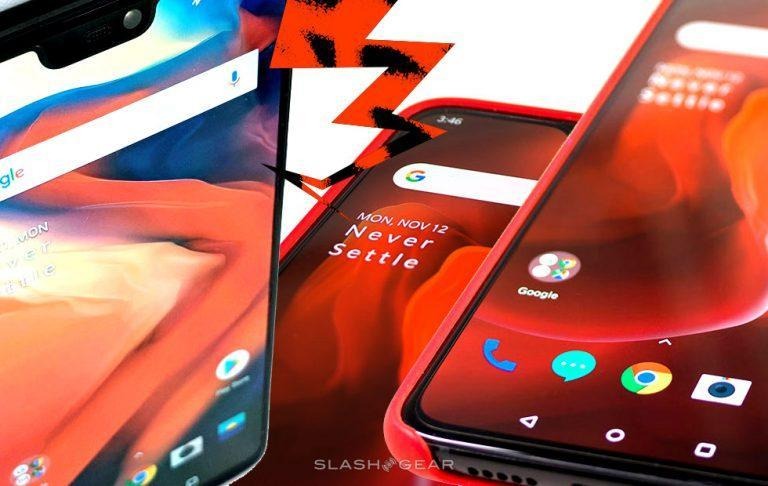 The first major leaks of the OnePlus 7 were revealed over the weekend, and the first full picture we've got suggests the company's making their biggest changes yet. This newest OnePlus smartphone looks like it'll be significantly different from devices in the past. Not just because it looks different from its predecessor, but because it might well become unique unto itself. That'd be different from previous years in which OnePlus followed along with related company OPPO's leads.
In past years, we've been able to make fairly accurately predict what each OnePlus model would look like based on what OPPO released in weeks before each OnePlus launch. The OnePlus 5 was very similar to the Oppo R11, and the Oppo R15 showed us the look of the OnePlus 6 with some undeniable accuracy. It'd be sort of strange to see the OnePlus 7 look completely different from anything Oppo's released in recent months.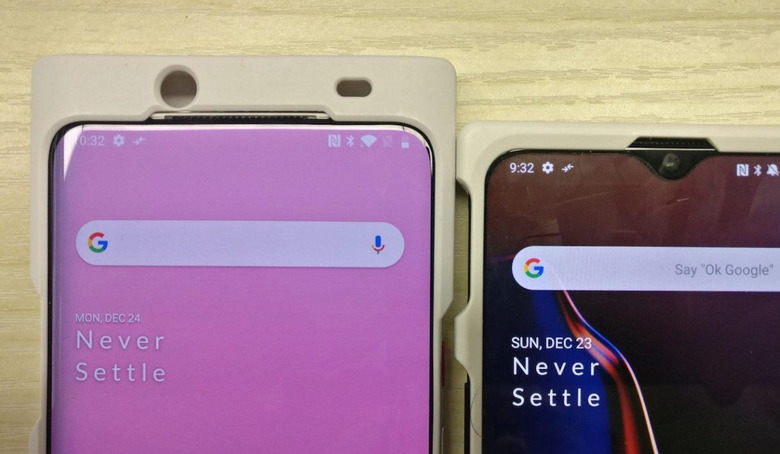 One phone the device in this leak looks like right this minute is the Xiaomi Mi Mix 3. That device is made by a completely different company, Xiaomi – BUT, the possibility exists because the tech is already in the market. Most of the most important elements in any smartphone are manufactured by a company in which feature parts are specialized.
Some of the best smartphone cameras, for example, are made by Sony, even in devices that aren't sold by Sony in the end. The full-screen display tech we see here is already in the Mi Mix 3 – as is the sliding backside. That slider allows the device to have sensors and a frontside camera without needing to take up any space on the front panel. It's out there!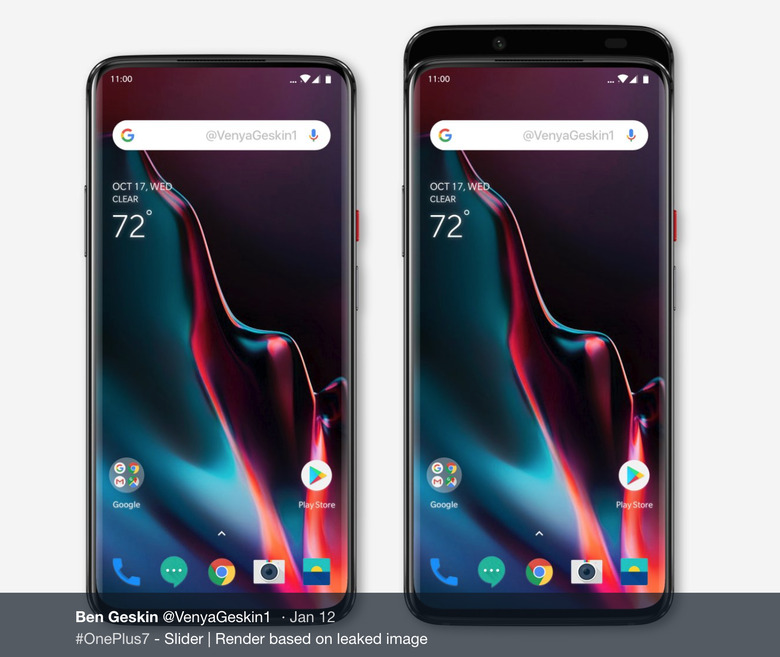 Now, if the OnePlus 7 brings this design to the market, they'll make it widely accessible and will probably offer it for a price lower than that of the Xiaomi Mi Mix 3. That'll be a winner, one way or the other.
Much like past years releases, we're expecting the OnePlus 7 to be revealed in full in May of 2019. At this time we'll know the full price and release date and all that good stuff. We're expecting the release date to be somewhere around May 21st – or thereabouts. Take a peek at the timeline below and stay tuned!