Xiaomi Mi Mix 3 first impressions and unboxing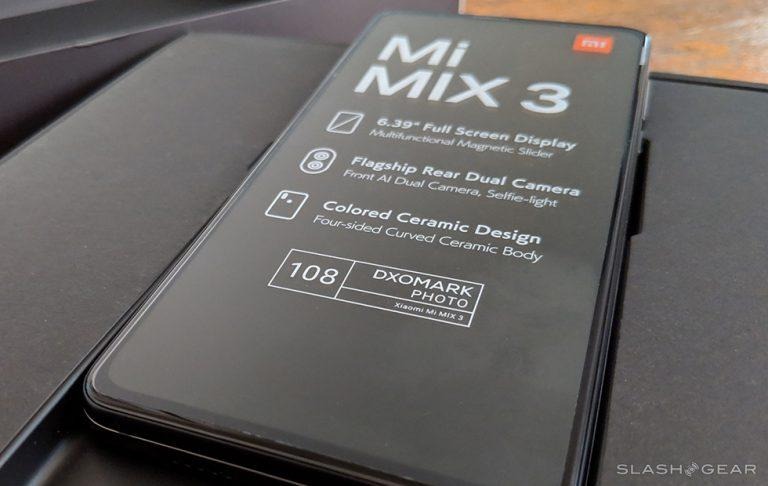 Today we're having our first peek at the Global / International Edition of the Xiaomi Mi Mix 3. This smartphone has a full-screen frontside – with no hole punches or notches for cameras – as well as slide-reveal frontside camera array. This device might well be one of the most awesome smartphones of the year, but we'll give it a full go here, review style, and we'll let you know all the details in the process.
This smartphone has a 6.39-inch 1080 x 2340 pixel display. It has a whopping 85% screen-to-body ratio and Super AMOLED technology in its touchscreen panel. This display is a boss, basically, and its backed up by no less than a Qualcomm Snapdragon 845, to boot. This device comes with 6GB RAM and 128GB internal storage.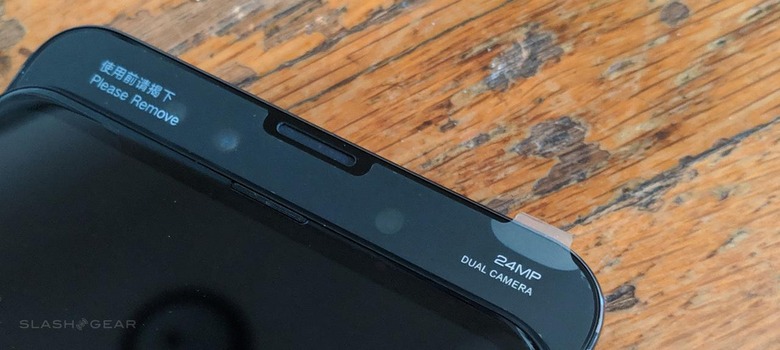 There's a pair of 12MP cameras on the back of this device. The first of these is a 12 MP (wide) camera with f/1.8 aperture, 1/2.55-inch sensor, 1.4µm pixel size, Dual Pixel PDAF, and 4-axis OIS (optical image stabilization. The second unit is a 12 MP (telephoto) camera with 1/3.4-inch sensor and 1.0µm pixel size.
Different versions of this smartphone come in some extra wild colors: Jade Green, Sapphire Blue, Onyx Black, Forbidden City Blue (10 GB only), but we've got the black. This phone has wireless charging – if you didn't know it before you bought it, you'd find out real quick once opening the box. This is because Xiaomi included a wireless charging pad in the box – because they're generous?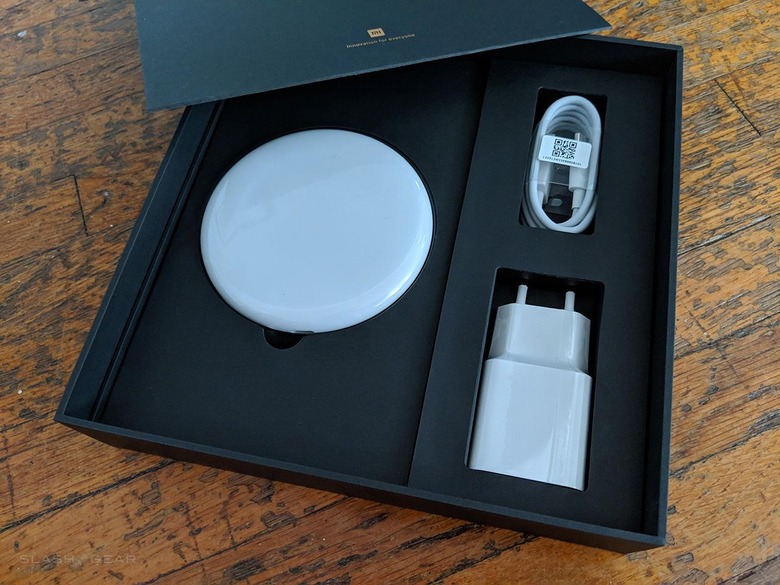 Or because they know their competitors in the USA don't include such extra bits and pieces in their smartphone boxes. The same is true of Xiaomi (and several other China-based brands) as they include a case in the box. A protective case is included in the package – and it's no slouch! It's a lightly textured piece of plastic that's totally suitable for either a short-term or long-term solution.
There's no headphone jack on this phone, but like many devices that've made this cut, they've included a USB-C dongle with a headphone port for those users that've not quite given in to the pressure to move away from superior legacy audio technology.
Have a peek at the hands-on photos above and let us/me know what you think, and stick around for the full review. If you have any questions about this smartphone that there's a chance I might not answer in the full review, let it be known in the comments below. Your queries shall be tested and answered!