OnePlus 7 leak teases notch-less, sliding camera design [UPDATE]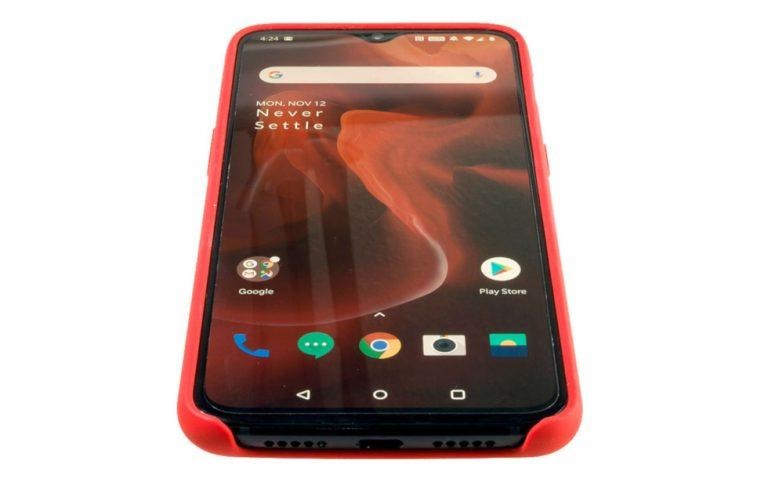 The last year has seen Android manufacturer OnePlus rapidly advancing its phone designs. From the me-too notch on the OnePlus 6, the company then introduced the OnePlus 6T (above) with its tiny teardrop camera notch, a design that's already being adopted by other smartphones. Now, with 6T having been out for just over two months, it seems it's already time for details on its successor, the presumed OnePlus 7, to start leaking.
What we're seeing is presumed to be the first real look at the OnePlus 7, with the credible image below turning up on Slashleaks. The new device is shown on the left, next to a 6T, with both in pre-release cases to hide their final design. What's most obvious is that the new mystery phone has no visible notch whatsoever, with only a hint of a wide earpiece grill at the top edge.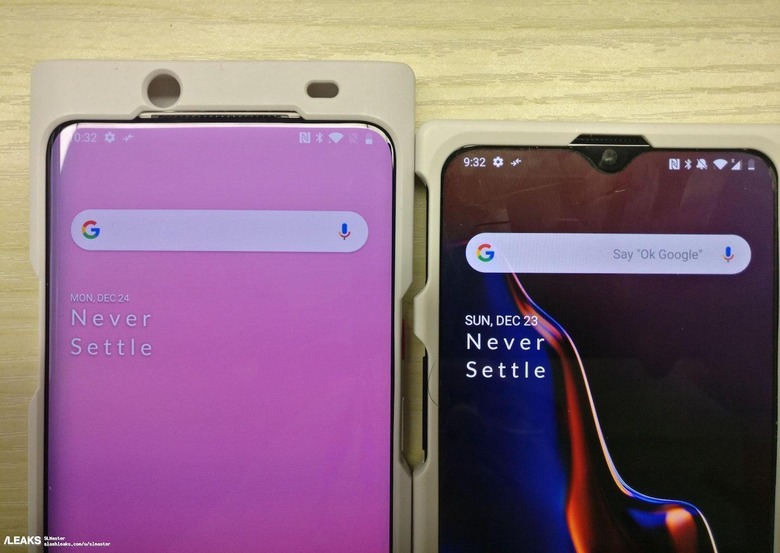 Of course, the lack of a display notch leads to one question: where's the front facing camera? That's where the cutouts at the top of the case, with nothing behind them, suggest that the OnePlus 7 could feature a sliding mechanism, where the camera and possibly other sensors appear from behind the display.
Backing up this theory is the fact that Oppo, another phone manufacturer that's owned by the same company as OnePlus, released the Find X last year with a sliding camera, and two have been known to share design elements in the past.
This is far from confirmed, however, and the leaked image could simply be showing one possible design for a new phone, OnePlus 7 or not. It certainly seems likely to be from OnePlus, as the device features an alert slider just above the power button on the right side, in the exact same location as the OnePlus 6T, albeit a different color.
UPDATE: Of course, it didn't take long for Ben Geskin, a.k.a. @VenyaGeskin1 on Twitter, to put out a 3D render of what could be the OnePlus 7 based on this leak. If OnePlus' next flagship could indeed look like that and still cost a lot less than the competition, the company might have yet another champ in its hands.
#OnePlus7 – Slider | Render based on leaked image pic.twitter.com/PwslLWKnEp

— Ben Geskin (@BenGeskin) January 12, 2019