OnePlus 6T just leaked in (nearly) full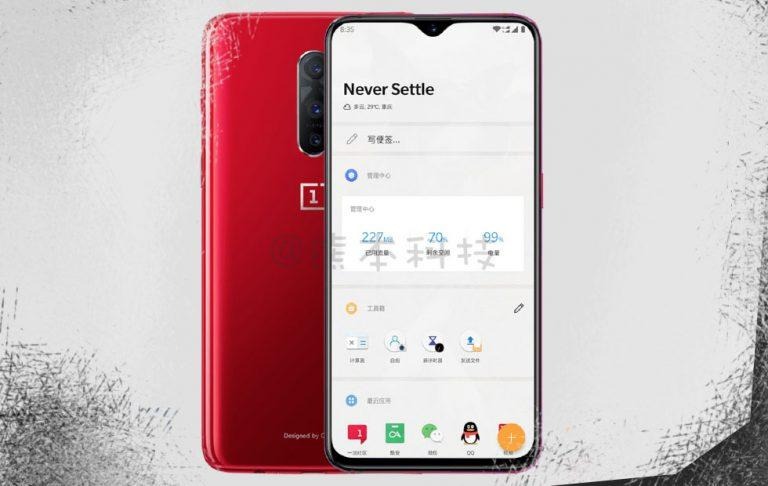 An image of the OnePlus 6T appeared on our desk this afternoon complete with an on-brand OnePlus Red exterior. There's not a lot we can't guess at this point about the OnePlus 6T, despite it being weeks from release or even a full reveal. But without an image like this, it's difficult to picture, if you know what I mean.
The image comes from Weibo, a microblogging site where leaks of all sorts appear on burner accounts and leaks are big business. In this leak, the Chinese version of this smartphone appears to have surfaced. This leaks comes from Weibo user 老爆科技, who implied today that the "appearance is no suspense."
That might mean that the look of the phone isn't mysterious because we've seen the signs we've seen in the past. Those include seeing the company OPPO releasing devices that look a certain way, only to find that the OnePlus device of the season looks nearly identical. We can look, too, to Vivo, a company who also makes phones that look strikingly similar to those of OnePlus and OPPO.
If you'll have a peek at the features on this phone, you'll find a "tear drop" style notch at the top. This sort of notch – the style – appeared on two or more OPPO smartphones and at least one Vivo smartphone revealed in the last several weeks. This is similar to the first notched display on a smartphone – that of the Essential Phone PH-1 – but here it's got more of a gradual incline/decline to its sides.
Also in the mix – three back-facing cameras. We must assume the the setup here has either a hidden LED flash or that the flash is set to the right of the cameras. That's made the backside slightly more asymmetrical – but more beautiful in the process.
Also notable is the lack of a visible fingerprint scanner on this smartphone's backside. Instead we can safely assume OnePlus is rolling with the tech OPPO and Vivo were messing with in the last few weeks and months as well – in-screen fingerprint readers. They're there, and they're coming to ALL.
While in the past these sorts of readers haven't been particularly quick, we're in a gen 3, gen 4, etcetera, at this point. Even though Apple and Samsung haven't come out with said fingerprint readers doesn't mean they weren't in development!
If OnePlus follows precedent, they'll have this device revealed in mid-November, with a release immediately thereafter. The OnePlus 6T event will likely take place on November 20th or 21st, and the device will likely be released on November 20th or 21st, all in 2018. Make your time!