OnePlus 6T tip just confirmed phone with tenative reveal date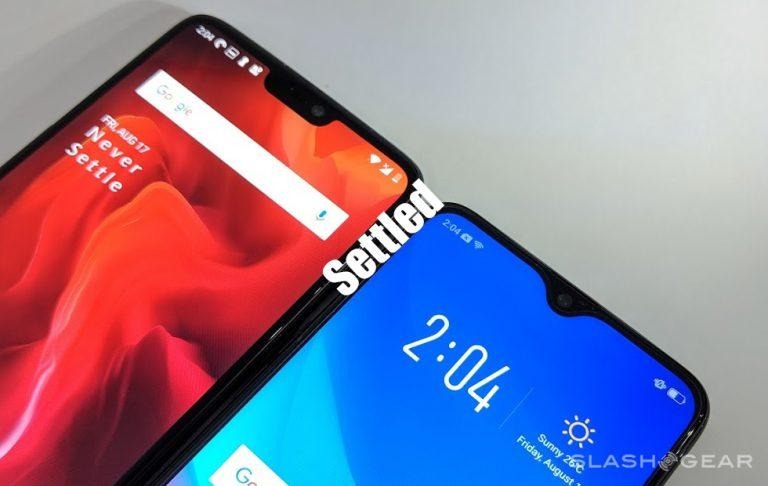 Details surrounding the reveal and release of the OnePlus 6T were just dropped this afternoon. This device is inevitable. OnePlus followed a plan over the past several phone release cycles, and they've got no reason to break out of said plan. The release of the OnePlus 6T was teased by OPPO already – not least of all in the from a certain "Water Drop Notch" display-toting smartphone by the name of Oppo F9 (shown here) or the Oppo R17 or R17 Pro.
The brand Oppo owns the brand OnePlus – and one follows the other. They're not technically the same company in the same way Huawei is Honor and Honor is Huawei – but they're similar. The brand OnePlus is the top-quality-features in a budget-machine beast that Oppo just hasn't been able to be – for whatever reason.
The OnePlus 6T was tipped to us as, by sources familiar with the situation who wish to remain anonymous, as having two potential reveal windows. One is in-line with last year's OnePlus 5T. That's the second of two phones released in the year 2017. Applied to the OnePlus 6T, details suggest the date will fall in to a launch window here in 2018 between November 13-15th.
The other potential launch window sits in a new month – thanks to the newly-early launch of the OnePlus 6. The OnePlus 3 was revealed in June, OnePlus 5 was revealed in June, but the OnePlus 6 was revealed in May. If the OnePlus 6T follows suit, OnePlus 6T's reveal window sits around October 16-18th.
Right there in the middle of October. If the OnePlus 6T hits either one of these windows – whichever, that is – it'll still almost certainly be released within a week of launch. This is how OnePlus released almost every phone over the last several years. Reveal Tuesday, Wednesday, or Thursday, and release 6-7 days later. Pricing will likely replace the point at which the OnePlus 6 sits today, and the price of the OnePlus 6 will go down to where the OnePlus 5T was most recently, and so on.
UPDATE: The folks at PhoneCorridor seem to have discovered the OnePlus 6T in the EEC – Eurasian Economic Comission – listing for technology entry into Russia. This document says very little about the device – other than its designation A6013. This appearance runs parallel with the reveal date of either October or November – we'll see!