How did OnePlus just beat Apple and Samsung?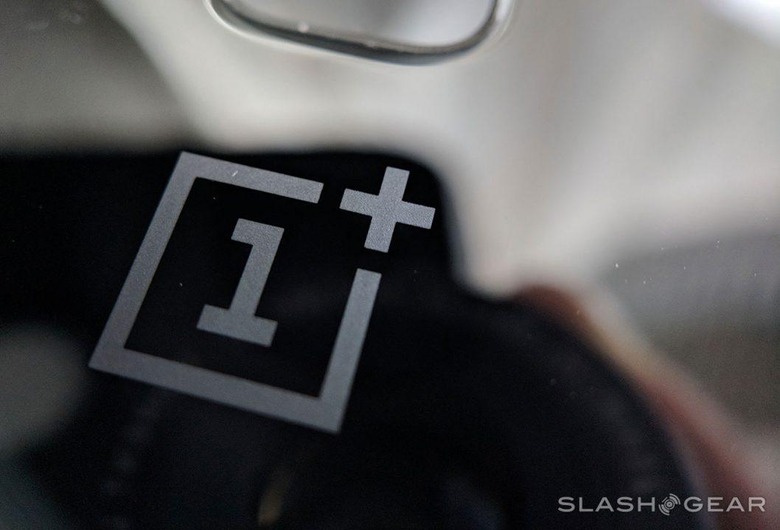 A perfect storm of sales and big-name new phone releases made OnePlus win the quarter for premium device sales in India in Q2 2018. Apple's iPhone 8 and iPhone X are not currently in vogue as we're a few months away from a new launch, and Galaxy Note 9 is coming at the start of August – so that leaves OnePlus 6 to clean up, really. OnePlus took advantage of the day with promotions that work particularly well in India, too: EMI and cashback offers.
In the Indian premium smartphone market, every 8 out of 10 models sold online in Q2 2018 used a cashback offer. That's one major trend, that's for sure. OnePlus made the most of this, bringing heat to the market with not one, but two of the top three best-selling smartphones in Q2.
SEE TOO: Our OnePlus 6 review
The best selling premium smartphone in India in the second three months of the year, 2018, was the OnePlus 6, with 30% of the market. Next was the Samsung Galaxy S9 Plus with 12%, then the OnePlus 5T with 10% of the market. This is unheard of in basically the entirety of the rest of the world.
What's more – this isn't the first time OnePlus beat Apple or Samsung in this segment. OnePlus out-sold Apple in Q1 2018 and out-sold Samsung in both Q3 and Q4 2017. This is likely because Samsung's biggest selling phone in this segment in India is the "Plus" model, while the Galaxy Note doesn't seem to hit quite so sweet a spot.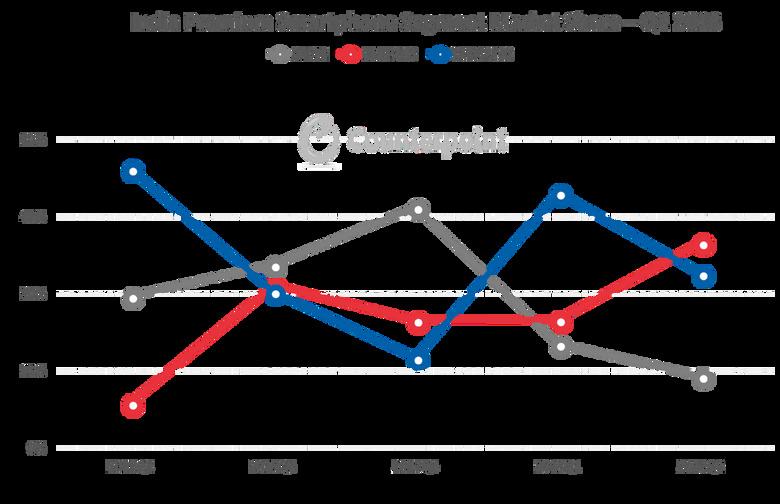 Information here comes from the analysts at Counterpoint. These analysts suggest that OnePlus was the fastest growing brand in the premium segment in India this quarter compared to last year, ramping up 446%. Both Apple and Samsung's growth seems to be at a high point, as both brands fell this quarter year over year.
Other brands are edging in, too. The top three brands, Apple, Samsung, and OnePlus, held 95% of the Indian premium smartphone segment in Q1 2018. In Q2, these same three brands hold only 88% of the market, as other brands grow. Other brand phones that took more of this market include: Huawei (P20), Vivo (X21), Nokia HMD (Nokia 8 Sirocco) and LG (V30 Plus).