OnePlus 6 and 6T update to Android 10 today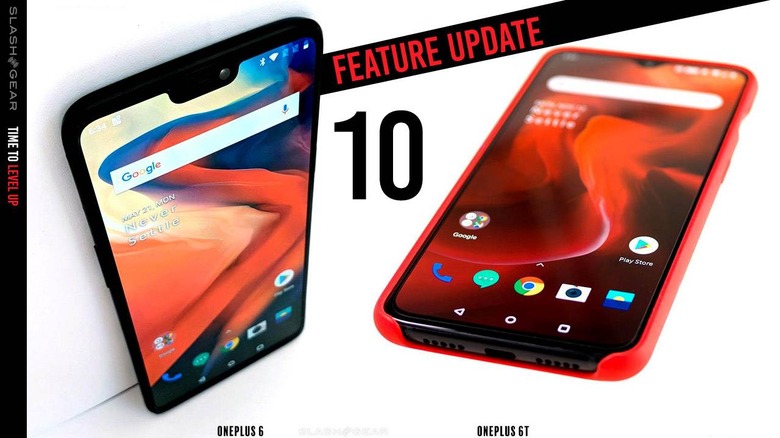 Downloading the OnePlus 6T and OnePlus 6 update to Android 10 today won't be as risky as it was at first go back in November. Many of the features included in this update for both the OnePlus 6 and 6T were sent to OnePlus 7 and OnePlus 7T earlier this year. They were sent to these newest of OnePlus smartphones in September – also with a hitch or two, but ready to roll now nonetheless.
The latest update for OnePlus 6 and OnePlus 6T brings the Android base OS on both phones to Android 10. This system update fixes an "automatic reboot" issue that was present in the otherwise-latest system update. This newest update also fixes issues with 6 and 6T Navigation bars, adds Digital Wellbeing option in settings, and fixes an issue with the lock screen in which users would see the lock screen more than once after entering their password right out the gate – that'd be a pain!
There's a new option in Settings with this update, giving users the ability to adjust their notch display area. To access this feature, head to Settings – Display – Notch display – Hide the notch area. Users can now use a bottom navigation bar "to allow switching left or right for recent apps."
This update upgrades the Android security patch to 2019.11, and adds Full Screen Gestures. With these gestures, users can utilize "inward swipes from the left or right edge of the screen to go back."
Added with this update is a new feature called Game Space. Users of the OnePlus 7 and OnePlus 7T will know the abilities given with Game Space, as it's previously been active in those phones giving "all your favorite games in one place for easier access and better gaming experience."
The camera's apparently been improved with a so-called "performance improvement", and wi-fi should connect more reliably to 5Ghz networks. This update brings improved fingerprint unlock functionality and "enhanced the fingerprint animation."
Another neat update you should check out right away (if you've just updated with your OnePlus 6 or 6T) is Ambient Display. This updated version of Ambient Display gives users "intelligent info" based on several elements: times, locations, events, and more. Users can access this system via Settings – Display – Ambient Display – Smart Display.
To get the update to Android 10, head to Settings – System – System Updates. If you've downloaded the update, hit the REBOOT button.