OnePlus 5T Sandstone White limited edition: All the details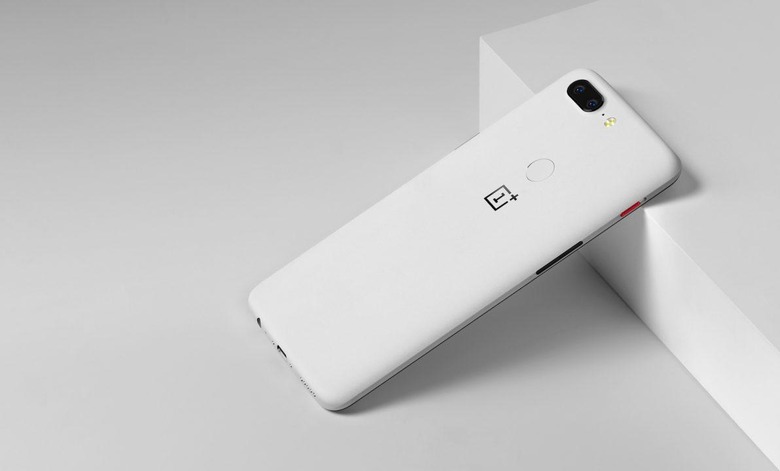 OnePlus knows its fans love a new color finish, and the OnePlus 5T Sandstone White should go down well. Adding a second color option to the existing black version of the OnePlus 5T, which launched in November 2017, the white model also promises to be easier to grip thanks to its textured matte finish.
That should go some way to addressing one of the complaints some owners had about the black OnePlus 5T, namely that it was fairly slippery in the hand. Still, it's metal all the same, so it should be just as durable as its black cousin.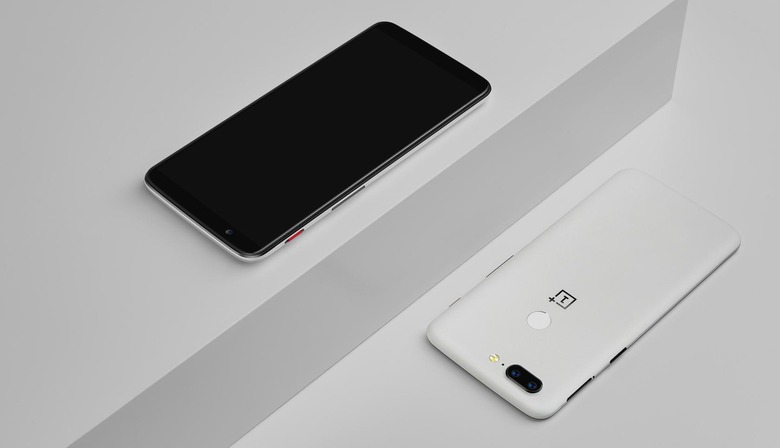 It's not the only color tweak the new OnePlus 5T version has, mind. The switch on the side has been finished in red, which is a little reminiscent of Google's black and white Pixel 2 XL. Like that phone, though, OnePlus has left the volume and power buttons alone, and they're the same black as on the regular 5T.
Likely to trigger some arguments is the fascia. Rather than making the screen bezel white, to match the body of the handset, OnePlus is using the same black surround as before. That's probably in part a cost decision – since the 6.01-inch OLED display is bonded to the cover glass front – but we've seen frustration from smartphone buyers before around other white devices that don't completely match.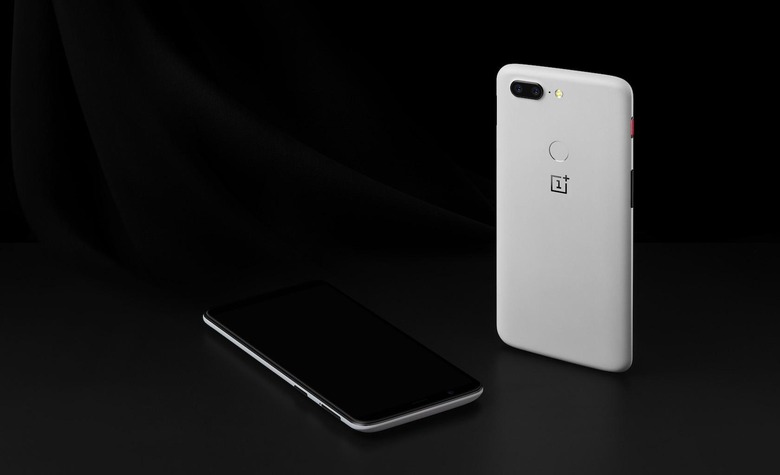 Still, OnePlus says that no small amount of effort went into the color finish. First comes a primer to protect the underlying metal, before the phone's chassis is sprayed and baked with a color temperature layer, making sure the white is even. On top of that, a mixture of minerals and white oil paint is added, which finishes both color and texture. Lastly, a UV layer helps with durability. OnePlus claims finishing each Sandstone White handset takes 75 minutes, and that the process is the most expensive it has used to-date.
Other than the new color and texture, you're looking at the same Android smartphone as before. That means a Snapdragon 835 processor inside, twin cameras – 20-megapixels and 16-megapixels – on the back, and Android 7.1.1 Nougat. OnePlus recently launched its Android Oreo beta, for those that insist on being on the cutting edge. As we found in our OnePlus 5T review, there's plenty to like about the phone, not least its competitive price which undercuts many rivals while meeting them on specs.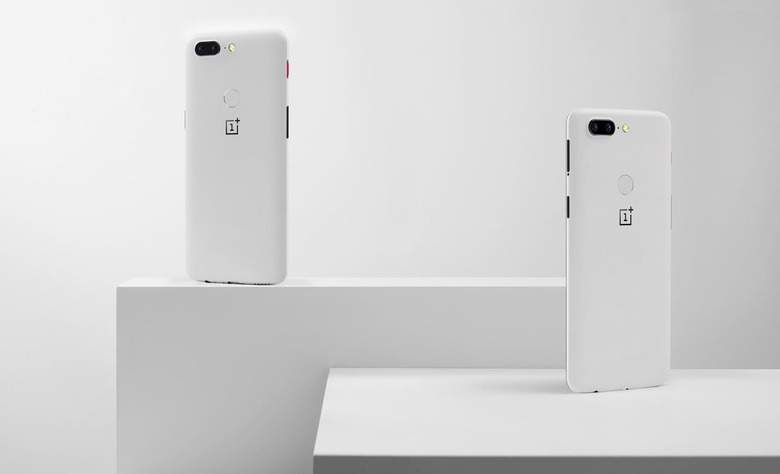 As for the "Classic Revisited" tagline, OnePlus is using the phone to remind us of the old OnePlus One and its Silk White finish. It proved to be a popular – and distinctive – look for the handset, so we can't say we're surprised to see OnePlus bring back something similar for 2018.
If you're tempted, you'll need to act fast, however. Sales of the OnePlus 5T Sandstone White kick off on January 9th at 10AM ET, priced at $559 for 8 GB of RAM and 128 GB of storage. OnePlus warns that supplies will be limited, however.