OnePlus 5G Apps of Tomorrow giving out phones, support, and funding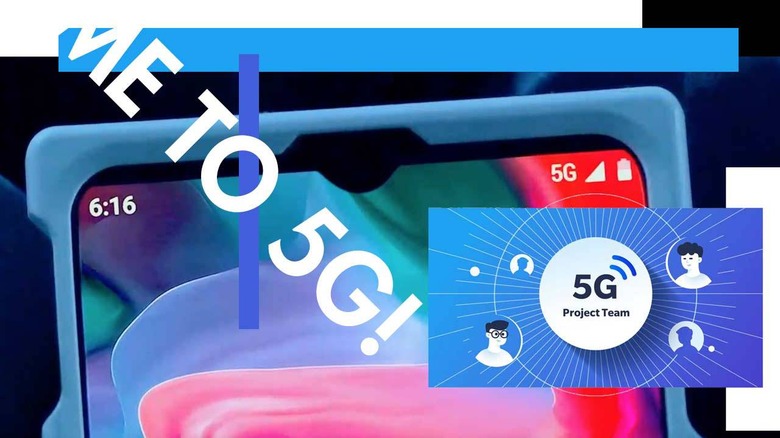 This week the folks at OnePlus revealed a program called "OnePlus 5G Apps of Tomorrow." This program is made to encourage apps that make use of the next-generation 5G data connectivity service coming to countries around the world over the next year. OnePlus wants to be the conduit through which 5G app ideas are made real.
As OnePlus describes it, "if 4G is walking on all fours, then 5G is flying – at warp speed." They give examples like downloading an HD film instantly and playing multiplayer VR games in real-time. It's essentially the erasure of wait times for internet in its many, many forms.
SEE TOO: OnePlus isn't betting big on 5G yet, dreams of smaller phone
But really, the most innovative uses of super-speed internet are yet to come. Or so it could be hoped. OnePlus hopes that's the case – and as such, they're trying to get the most innovative new ideas in their camp. To do this, they're giving out REWARDS and stuff.
Users will be asked to submit an idea in the form of a video. The video submission must include just you or you and your team explaining your app concept. It'll need to include reasons why 5G data speed is important to the concept, in as much detail as possible.
OnePlus started the process last month with OnePlus 5G Open Course forum entries like "Part 1: What is 5G?" Technically they formed a "special project team" about 5G back in 2016, but this is the first major public-facing part of the party.
Above you'll see a video presented by OnePlus about the 5G Apps of Tomorrow program. If you're a developer – or just have very, very good ideas about apps, head over to the OnePlus 5G webpage and scroll down JUST a tiny bit – and BAM! There it is. Deadline for this program submission is March 26th, 2019.
Meanwhile that 5G smartphone you'll probably be getting if you're one of the final 5 ideas selected by this program – that'll probably be the OnePlus 7. For more information about this smartphone, head down to the timeline below and go crazy with hypothetical specifications.