OnePlus 3 "throttles" its 6 GB RAM in favor of battery life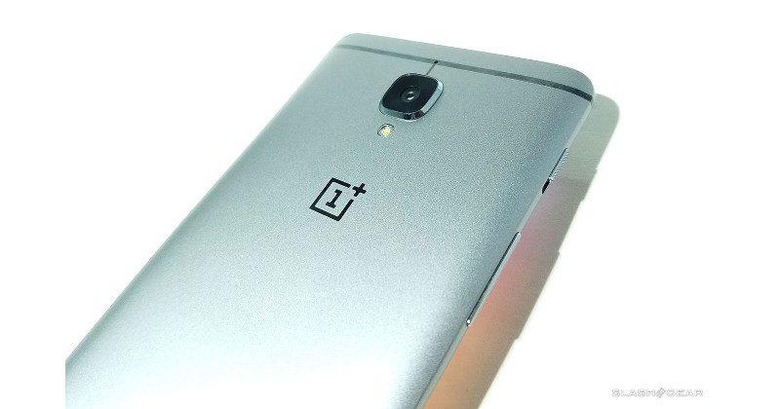 There's a saying that goes "if you've got it, flaunt it." Of course, that doesn't apply to all cases, thankfully. That apparently is also true for the OnePlus 3, the latest "flagship killer" to come out of the bold Chinese startup because despite it's hardware capabilities, particularly the RAM, it was revealed to perform below expectations. Taking to his Twitter account, co-founder Carl Pei explained that the decision to not fully exploit that much RAM all boils down to offering a better user experience, mostly by making sure the smartphone won't consume battery like crazy.
The controversy surrounding the OnePlus 3's less than ideal RAM usage came up in a speedtest video between the OnePlus 3 and the Samsung Galaxy S7 edge. The two devices couldn't be more different aside from the same Qualcomm Snapdragon 820. The Galaxy S7 edge had only 4 GB of RAM and a QHD screen. On the other hand, the OnePlus 3 boasted of 6 GB of RAM and a lower Full HD resolution screen. In theory, with that much memory space and fewer pixels to push, the OnePlus 3 should have beaten Samsung's flagship hands down.
Reality, however, was less than peachy, with the Galaxy S7 edge running circles around the newer, more affordable smartphone. Those who were hoping that the issue is simply a bug that would be fixed with a later software updated may have had their hopes dashed when Carl Pei confirmed that it was, actually a design decision. Given the terseness of Twitter, the co-founder simply said that OnePlus uses a different RAM strategy to favor a longer battery life. In practical terms, it means that the OnePlus 3 won't let you run too many program simultaneously so you won't drain your battery faster.
All hope isn't lost, however. Pei says that the company has released the necessary files to create ROMs for the OnePlus 3, with a parameter that can be modified to take full advantage of the 6 GB of RAM. XDA has also published a possible fix for the issue, but Pei says it's not a proper fix.
Sadly, the "proper" fix, as far as OnePlus is concerned, is to use a third-party ROM for the brand new smartphone that has the proper bits enabled. Which means that less technical users will have to bend over backwards to be able to fully use the hardware that they have paid for in the first place.
SOURCE: @Carl Pei
VIA: XDA